News
Drivers Class Changes For 2023-24
Drivers class changes for 2023-24

Click for Class upgrades V3 This is a list of drivers ICD think have changed class for this season:

You get promoted an ICD class if you are in the top 50% at the championships or qualify two years without competing at the championships, same for small pony this year. It's all listed in the ICD rules.

Any additions or mistakes, sorry, please email me details at mike@ihdt.co.uk and I'll fix.

Most of the classes are recorded in our member database - you can always check what class it thinks you are via the For Organisers page, the link "Check if entry is from a member, check class"

Posted by Mike Watts (2023-10-10-16-00-00.txt)
The 2023 - 2026 Icd Committee
The 2023 - 2026 ICD Committee

Thank you to all members who nominated and seconded the nominations received.

A members' vote was not needed as no positions were contested.

Many thanks to the serving committee of 2020 - 2023.

Three have decided not to stand for re-election, so a special thanks to: Rob Sims, Rita Bundock and Barbara Nadin.

We wish you great success in the future and hope to see you at indoor events during the winter. Rita continues her involvement with the organisation of the ICD championships.

The 2023-2026 Committee are:

Chairman Hugh Scott-Barrett
Vice Chair Dick Lane
Treasurer Julia Crockford
Secretary Kayti Harvey
Membership Sec Mike Watts
Marketing & PR Fiona Powell
Safeguarding Anne Chambers
Safety Officer Antony Petitpierre

In addition, Dick Carey, founder of ICD, is Honorary President (2023-09-05-17-13-01.txt)
Rip - Dave Watts
RIP - DAVE WATTS

It is with much regret that I write to inform you of the passing of Dave. He started carriage driving in the mid 1980s and became a member of the Weald Harness Club. Dave was soon promoted to Chairman and his wife Wendy acting as secretary. Together they organised and ran two day events, the annual show and the very popular Christmas drive with Wendy supplying her excellent mince pies to all that took part. Dave became friends with Dick Carey and was part of the organising Committee that helped set up Brighton and Normanhurst horse driving trials.

In the 90s Dave competed himself at national level with his Welsh cob Flyer. He then became a qualified course builder travelling the various club and national events around the country and was a founder and stakeholder of the Indoor Carriage Driving Club. For many years Dave drove one of the ICD club vans transporting event equipment to indoor driving events around the country. It was in the early 2000s that Dave and Wendy started bringing the ICD van to Merrist Wood indoor driving events for Brockham Harness Club. They enjoyed the friendly atmosphere at the BHC events so much that when Brockham bought their own event equipment, Dave and Wendy continued to come and help, travelling a round trip of over 100 miles an all weathers.

Right up to last winter when Dave's health started to deteriorate and he could no longer drive, Wendy would bring him along to help build the cones course and help timekeeping in the obstacle phase.

He will be sorely missed by all that knew him.

My deepest condolences and sympathies to Wendy and the family.

Dick Lane (2023-07-06-07-23-07.txt)
Evelyn Radnai, Event To Event ...
Evelyn Radnai, Event to Event Photography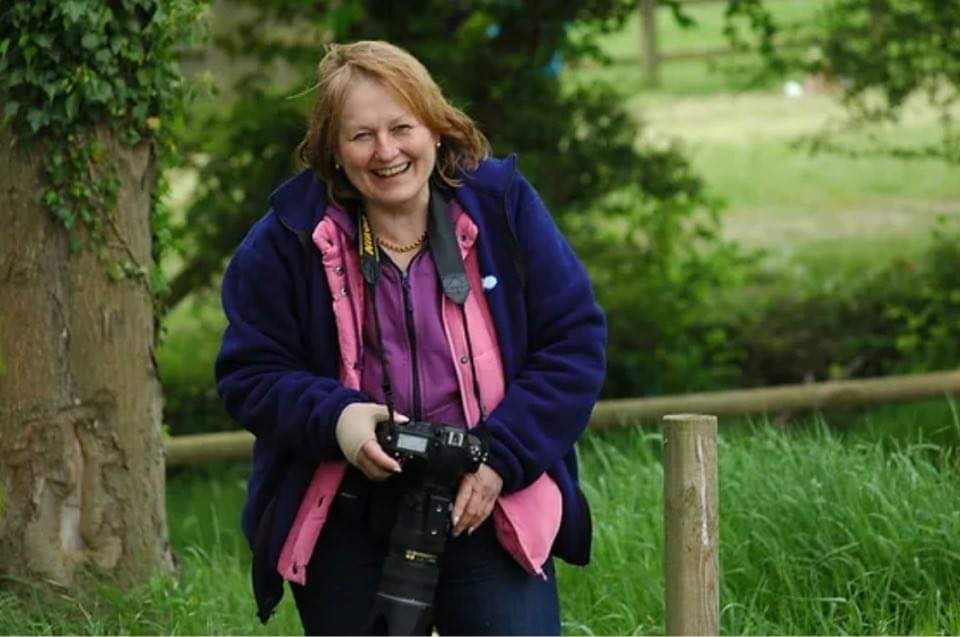 It is with deep sadness that we learned our great friend photographer Evelyn Radnai lost her battle with cancer on 17th January in West Suffolk Hospital.
A team of her friends supported her final days as she had no family in the UK. Liz Harcombe was close to Evelyn for many years. "She loved sharing in our sport and meeting all the people involved. I have benefitted from her calm life wisdom many times. She was such a talent behind the lens after an incredible and intrepid life which she left with her inimitable no fuss approach."
Whatever the weather, Evelyn would be there at driving events, indoors and out. She was a professional perfectionist with a unique eye for capturing the best shots. She made her equine subjects look magical, as though they might leap out of the photo at any moment. She was generous and dedicated, knew exactly where she wanted to take the best photographs from - and was always right. Her remarkable photos were always in demand for Carriage Driving magazine and were invaluable in promoting the sport in the press and online. She was a firm friend to many in the driving world and has left countless golden memories of horses and friends in her brilliant beautiful photographs. FP
Posted by Mike Watts (2023-01-24-16-00-00.txt)
Drivers Class Changes For 2022-23 V3
Drivers class changes for 2022-23 V3

Click for Class upgrades This is a list of drivers ICD think have changed class for this season:

You get promoted an ICD class if you are in the top 50% at the championships or qualify two years without competing at the championships, or small pony champion or reserve. It's all listed in the ICD rules.

Any additions or mistakes, sorry, please email me details at mike@ihdt.co.uk and I'll fix.

Most of the classes are recorded in our member database - you can always check what class it thinks you are via the For Organisers page, the link "Check if entry is from a member, check class"

Posted by Mike Watts (2022-09-07-16-00-00.txt)
Arena Uk Will Host The British ...
Arena UK will host the British Indoor Driving Championships 2023, 14th to 16th of April 2023

Arena UK, Allington, Lincolnshire, NG32 2EF (2022-09-06-17-00-00.txt)
The British Indoor Driving ...
The British Indoor Driving Championships 2022 Arena UK, 1st to 3rd of April 2022

Congratulations and thanks to all who took part, and huge thanks to our helpers and sponsors.

New Supreme Champion - Phillipa Howe

Full results here plus champions and trophy winners

For replays of live TV

Photos see Equipics photographs

more details of the championship

See past champions board (2022-09-06-16-00-00.txt)
More Invitations To The British ...
More invitations to the British Championships 2022 at Arena UK, 1-3 April

The last two years have been hard on our sport and on many of our members and supporters and have meant we have had two years without the British Championships. Therefore this season we have relaxed the qualifying criteria a little to make allowances for the impact of Covid on people and their plans. We want the fairest way to get the best and most active drivers to the Championships in sufficient numbers to offer top quality competition in all classes, to keep it viable as an event, and to encourage everyone, newcomers and old hands.

What does this mean?
Invitations are now also being issued to the drivers who qualified in the 2019-20 season, which had 106 events, provided that they have competed at least twice this season. Because the 2020-21 season comprised only 25 events in 15 regions, we decided 2019-20 was the fairer set of results to use.

We are also inviting drivers who came very close to qualifying in their points leagues this season, where they have also competed in the required number of events – or just missed one event – and have achieved 75% or have come close. (2022-03-10-20-26-05.txt)
Arena Uk Will Host The British Indoor ...
Arena UK will host the British Indoor Driving Championships 2022, 1st to 3rd of April 2022

Thank you all for your whole-hearted enthusiastic support and patience through these difficult times. Indoor driving has had a resurgence of interest over the last 12 months and we are determined to bounce back as soon as we can - safely. Take care! (2021-10-08-09-37-41.txt)
No Driver Class Changes For 2021-22
NO DRIVER CLASS CHANGES FOR 2021-22
As the 2021 championships did not take place, we do not propose any change for any ICD driver's class for this season.

You get promoted an ICD class for various reasons including being in the top 50% at Keysoe or doing outdoor Novice Qualifiers. It's all listed in the ICD rules.

Most of the classes are recorded in our member database - you can always check what class it thinks you are via the For Organisers page, the link "Check if entry is from a member, check class"

Any problems please email me details at ihdtm@mikewatts.com and I'll fix.

Posted by Mike Watts (2021-10-08-08-00-00.txt)
Anne Wrigley - Obituary
Anne Wrigley - Obituary
It is with a heavy heart that I heard the very sad news yesterday that a good friend and volunteer of Indoor Carriage Driving, and many driving trials and clubs, has passed away.

Anne was a lovely lady and will be greatly missed at many events across the South of England. Anne would do anything with a smile, from arena poo picking to stewarding, time keeping to scoring. She scored at BCA and Windsor Park to mention just a few, and very many indoor driving events in the South East, Berkshire and also at the Championship Finals where she was my extra right hand for the last ten or more years and never missed a thing.

Our thoughts and prayers are with her family and close friends. Annie, thank you for all you have done for carriage driving, you will be greatly missed by so many people.

Rest in Peace. God Bless. Rita Bundock, secretary ICD UK (2021-07-05-07-35-49.txt)
Prince Philip, Hrh The Duke Of Edinburgh
Prince Philip, HRH The Duke of Edinburgh Carriage drivers and friends in the UK and around the world are saddened to have lost such a special and extraordinary driver, a huge supporter and founder of the sport we all enjoy today and from which sprang the newest discipline, indoor driving. Our thoughts and condolences are with Her Majesty Queen Elizabeth and the Royal Family. (2021-04-10-09-14-03.txt)
More news