News
Keysoe 2019
Keysoe 2019

Full details here.

P&P tests now with diagrams also from A here.

Please check your horse flu vaccinations are up to date then get your entry in here (2019-03-06-09-38-12.txt)
Drivers Class Changes For 2018-19
Drivers class changes for 2018-19

Click for Class upgrades This is a list of drivers I think have changed class for this season:

You get promoted an ICD class for various reasons including being in the top 50% at Keysoe or doing outdoor Novice Qualifiers. It's all listed in the ICD rules.

Any additions or mistakes, sorry, please email me details at ihdtm@mikewatts.com and I'll fix.

Most of the classes are recorded in our member database - you can always check what class it thinks you are via the For Organisers page, the link "Check if entry is from a member, check class"

Posted by Mike Watts (2018-10-16-19-38-07.txt)
Peter Eric Riddleston - Deceased
Peter Eric Riddleston - deceased
We are sad to report the decease of Peter Riddleston. Peter was a longtime member of the ICD team for Brighton Horse Driving Trials who worked tirelessly to make the events successful and enjoyable over many years.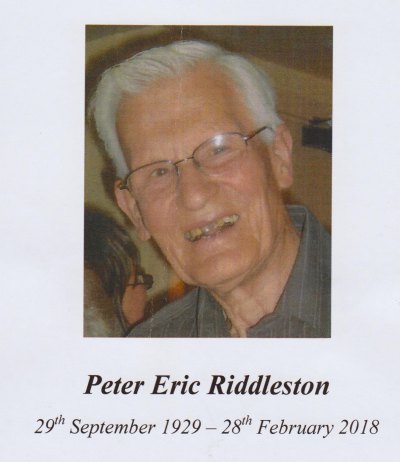 We extend our condolences and best wishes to Peter's family. (2018-04-29-16-37-14.txt)
2017 - 2018 Winter Season
2017 - 2018 Winter SEASON
Guidance Notes for Judges.

Paces:
Working trot should be a relaxed forward pace, with a stretched and rounded top line, showing rhythm and balance. The bit should be quietly accepted, with the head straight and fairly vertical. A head held above the bit or tightly to the chest indicate tension and resistance which should be penalised.

Lengthened trot is required to cover more ground with longer strides while maintaining the same rhythm. The phase of suspension will be longer, while the feet touch the ground for less amount of time. Just going faster is not asked for and is a severe fault!

The walk is a marching pace in which the footfalls of the horse/ pony's feet follow one another in a clear and regular four time beat. The steps should be relaxed but showing energy and tracking up. The reins must be accepted with soft jaws from a light but firm contact which does not restrict the free range of movement and shorten the body frame and thus the stride. Irregular rhythm, tension and jogging should be marked down.

The Halt should be attentive, motionless and straight with the weight evenly distributed over all four legs. The bit may be quietly champed, while maintaining a light contact with the driver's hand, and horse/pony should be ready to move off at the slightest indication.

The Rein-back is a backward movement in which the feet are raised and set down simultaneously by diagonal pairs. The feet should be well raised and the hind feet remain well in line. Anticipation or precipitation of the movement, resistance to or evasion of the hand, deviation of the quarters from the straight line, spreading or inactive hind legs, dragging front feet and the refusal to move straight off after the rein-back are serious faults.

Transitions should be clear, smooth and well balanced, while the bit is softly accepted. They should be made when the nose is at the required letters, having been prepared for by the driver.

Throughout these paces the horse/pony should be forward, straight and calm, head carriage too high or over-bent, and falling in over the shoulder on turns and circles are faults which should be reflected in the marks.

When a movement is to be driven with reins in one hand and this is not achieved the precision judge deducts any marks, as it is deemed that the test has not been driven as required.

PRECISION

To assess the accuracy of the driver it is necessary to know the correct measurements of the arena. The designated size for Indoor competitions is 50 x 20 metres with the letters evenly spaced down each side; i.e. 8.333 metres apart.

When a 20mtr circle is asked for it will cover the whole width of the arena and the length of two markers (16.6mtrs) plus 3.4mtrs. Because the circle is to the boards at the sides it means that at that point the measurement is to the outside wheel of the carriage. And so, this has to be followed through for the complete circle.

The driver is expected to drive as close to the boards as possible and as deeply into the corners as can allow the horse/pony to make a smooth (not right angle) turn, bearing in mind that each turn is a segment of a circle.

Transitions, halts and changes of direction should be affected when the horse/ pony's nose is at the marker. The exception to this is when the halt, during the test, is to be with the front axle at X or other-directed letter.

The Rein-back should be the horse /pony maintaining a straight line for the correct distance. The carriage may not stay straight, but the marks should be lower if the steps are taken sideways, and not one behind the other.

Marks should be deducted if; the whole arena is not used, circles are too large or too small; straight lines, diagonally or up the centre, do not pass through X; deviations are too shallow or too deep; 0r a movement is not fully performed in the correct place. If the movement is forgotten and omitted, making an error of test, the competitor is stopped by the Precision Judge (it is useful to carry a whistle) and must go back to correct the movement, earning 5 penalties.

Clarification of marking for movements 7 & 9. One handed deviations.
When a movement is to be driven with reins in one hand and this is not attempted the precision judge to give a mark out of 5 for pure accuracy of the movement, as it is deemed that the movement has not been driven as required, that being one handed.

The Scale of Marks
0 = not performed
1 = very bad
2 = bad
3 = fairly bad
4 = insufficient
5 = sufficient
6 = satisfactory
7 = fairly good
8 = good
9 = very good
10 = excellent

(2017-10-09-19-38-38.txt)
Indoor Finals 2017 - Clarifying How ...
Indoor Finals 2017 - clarifying how invitations are made

An invitation to the ICD-UK Championships is always at the discretion of the organisers.

ICD tries to keep the selection process clear, simple and fair. The points league winners in novice and open single and pony pairs classes are usually obvious in each area and these drivers are normally invited provided they have achieved 75% or more at least once in the current season.

Because, in the other championship classes, some areas have a very small number of competitors, it is not always obvious which of these drivers should be invited, based purely on points and percentage. Rule 3.1 includes, "A minimum of three in a class" means that, where the minimum is not reached in a championship class in an area, ICD will use its discretion to invite anyone from this class. This means that the team, tandem, veterans, small pony singles and pairs, and juniors - novice, intermediate and open - are invitation-only classes.

This season, because numbers in the intermediate and open junior classes are very low, these drivers will compete in the adults' classes at the Finals (2016-11-30-09-31-47.txt)
Special Offer For Indoor Driving ...
Special offer for Indoor Driving members – 25% off your Carriage Driving subscription

  A message from Carriage Driving magazine:

  Carriage Driving is the only monthly magazine dedicated entirely to the sport and recreation with the harness horse – trusted, respected and loved throughout the whole of the international driving community.  

  With our in-depth features, insightful articles and stunning photography from the world of driving, Carriage Driving is your perfect companion, whatever your driving interests. Order by January 1, 2017 to receive a free 2017 driving calendar with your first issue. You'll also receive a Driving Show Guide with your April edition.

   Click here to subscribe today and use promotional code INDRIV25 to receive an exclusive 25% discount. Alternatively call 0800 137 201 to speak to one of our subscriptions team.

(2016-11-30-09-31-09.txt)
April 2016 Championship Finals Provisional Programme.
April 2016 Championship Finals Provisional programme.

All times are approximate and subject to change

Friday 1st April
Precision & Paces
8.30am
Indoor Arena 1 & 2
Open Singles - Open Juniors
All Multiple classes - Veteran, Small Pony Single/Pair

Outside Arena.
Cones directly after P&P

2pm. Approx.
Indoor Arena 1
Obstacles 1 & 2 for the above classes.

Saturday 2nd April
Precision & Paces - 8.30am.
Indoor Arena 1 & 2
Intermediate - Intermediate Junior - Novice Singles - Novice Junior
Outside Arena
Cones directly after P&P.

2pm.Approx.
Indoor Arena 1.
Obstacles 3 & 4
All Open, Multiple, Veteran, Small Pony Classes

Indoor Arena.1
Presentation of Supreme Championship

Saturday Evening

HAPPY HOUR.
You are invited to join The Indoor Team for a glass of Pimms, Beer, nibbles and a chat.
PLus the BIG Raffle Draw

Sunday 3rd April - 8.30am
Indoor Arena - Obstacles.
Intermediate Singles, Junior & Novice Classes

(2016-02-17-19-57-37.txt)
We Are Having A Big Raffle With Big ...
We are having a BIG Raffle with BIG prizes at the Finals at Keysoe.

Over the past few years the proceeds have gone to Cancer Research & Macmillan Nurses, it was to have been Cancer Research this year but Dick and I have decided to change this to Amanda's Charity that she set up some 8 or so years ago. Amanda was dedicated to help those less fortunate than herself, to bring them the joy of carriage driving and the independence that it brings, no matter what disability.Her happy personality was catching and she taught many people to drive with a variety of disabilities, some of which were extreme.

Amanda was a really lovely lady that must never be forgotten, and this is why we have made this decision. Your purchase of Raffle TICKETS at Keysoe will help to continue her work.

We still need some more BIG prizes please, we have a few really good ones promised already but 2 or 3 more would be great. Maybe a pallet of horse bedding - or some kind of driving equipment, that sort of prize would be very welcome.

We are aiming for a high four figure number, (£1000 + .) Sarah Owlett has very kindly offered to sell tickets at Keysoe, if you are not going to Keysoe but want to buy tickets please ask someone who is coming to get them for you, sadly due to licencing laws we can't sell them before the event.

The Draw will take place during Saturday Evening in the Arena.

(2016-02-17-19-40-57.txt)
Junior Driver Status.
Junior Driver Status.

At the Last British Indoor Driving Championship at Keysoe it was decided by the Junior drivers present to abandon the junior age classes and to go to classes according to driver ability. Therefore the Junior classes this 2015-2016 season are: Junior Novice – Intermediate or Open classes.

The Rules Committee have taken the decision to allow OPEN JUNIOR drivers to be eligible for the SUPREME CHAMPIONSHIP, providing a single turnout is driven. Below is a list of Junior Driver status complied after consultation with Junior Trainers.

Any junior that believes they have been given the incorrect classification, MUST send their correct status to the ICD office in writing, either by post or email, before FEBRUARY 10th. Once classification is upgraded it cannot be reverted.

INTERMEDIATE JUNIOR
Catherine Wesbroom-Warr
Georgia Bartlett
Jack Ralph
Maggie Hick
Rebecca Eyres
Sam Fawcett


Samuel Parker


NOVICE JUNIOR
Alicia Fraser
Amelia Waddicor
Amy Stone
Bailey King
Beth Thom
Caitie Gould
Caitlin Coles
Callum Holden
Cameron Holden
Charlotte Drew
Charlotte Williams
Colette Holdsworth
Eleri Roberts
Emily Curnock
Finlay Macrae
Harriet Byerley
Ian Potter
Jack Kedward
Jodie Bennett
John Petitpierre
Joshua Twitchen
Kirsty Thompson-Dowse
Lewis Shaw
Lucy Mack
Matthew Powell
Meg Lewis
Megan Coles
Melita Powell
Molly May Campbell
Oliver Bennett
Olivia Routledge
Rebecca Rockwood
Ryan Powell
Sophia Twitchen
Sophie Kelly


OPEN JUNIOR
Alexander Ball
Cerys Gilbert
Chloe Manger
Emily Villier
Grace Smith
Isobel Wesbroom-Warr
James Starr
Jay Snow
Katy Alvis
Laura Priestley
(2016-01-06-12-25-43.txt)
The Icd Rules Committee Have Rule
The ICD Rules Committee have ruled that Body Protectors MUST be worn during the OBSTACLES phase but are by competitors choice for P&P and Cones. This applies to anyone on the carriage during the competition. (2015-11-30-11-25-45.txt)
This Is Information That We Have ...
This is information that we have received from George Bowman regarding an alternative driving trials. Please read it, might be of interest to you and to drivers wishing to progress along the route to BCd National events in the future. The Indoor team are keen that as much response is made as possible, we would like to know if you may intend on supporting these proposed events. This sort of event may well become a scaled down version used by Clubs the same as an insideout event. All worth thinking about. Put your thoughts on this on the forum, it will be interesting to know the members thoughts.

Please return the form below to Geoff Atkin at the email below.NOT TO ICD Office.
If you can not use the form below please email me and I will email you a form to print.

Proposal for driving competitions to run together with Countryman Fair venues around the country.
THIS PROPOSAL IS NOT TO REPLACE THREE DAY EVENT COMPETITIVE CARRIAGE DRIVING BUT INSTEAD TO RUN ALONGSIDE THEM AND HAND IN HAND WITH COUNTRYMAN FAIRS.

The new proposal and format will encourage new drivers to move upwards and compete in three day carriage format, at the same time increase membership and showcase the sport to the new drivers and sponsors and also acclimatise drivers and horses to compete in front of huge crowds, all this at affordable prices.

• The format will be a two day event, three section Marathon and Cones (cones in World Cup format).
• NO DRESSAGE.
• Entry fee £99.00 – The aim would be to start with 100 competitors recognising that running the marathon on both days would enable us to cope with this size of competition.
• No start fee, instead £2000.00 per event to be donated by Countryman Fairs to British Carriagedriving.
• To make the sport of carriage driving as affordable as possible and encourage new members, BC needs to implement a reduced membership fee for all new competitors.
• Seven classes: - Horse Team, Pony Team, Horse Pairs, Pony Pairs, Single Horse and Single Pony, Horse and Pony Tandem as an amalgamated class.

C.M.F would try to encourage the local Driving Clubs to help provide stewards and run each event.

Countryman Fairs will donate £1000.00 to each club that helps run the event.

Recognising the sensitive nature of some of the parks where the competitions take place, C.M.F would adopt the policy to build four permanent obstacles to a very high standard at each event. This can be achieved with the sponsorship generated for each obstacle.
The other four obstacles would be portable and would be lettered the same at each event, for competitors who might not be able to find the time to walk the obstacles umpteen times, especially if they arrive later on Friday night after finishing a week's work.

The cones course will be World Cup Style, and the course will remain the same at each event, 2 knock down obstacles and about 10 sets of cones.

Because of the experienced back up team, and resources available, C.M.F. can help make the events more achievable by taking on the work load and responsibility of supplying showers, toilets and water etc.


************ COUNTRYMAN FAIRS EVENTS 2016 Provisional Dates********

Please tick in the box for your class/es at any events you are likely to enter

Name:.....................................................................................................................................

Address:.....................................................................................................................................

............................................................................................................................................

............................................................................................................................................

Telephone:......................................................................................................................................

Mobile: ............................................................................................................................................

Email:...........................................................................

18/19 June. Floors Castle, Roxburghshire
23/24 July. Belvoir Castle Rutland.
13/14 August. Lowther Cumbria
28/29 August Broadlands, Hampshire
16/17 September. Weston Park, Shropshire
CLASSES:

Horse Teams [ ]
Pony Teams [ ]
Horse Pairs [ ]
Pony Pairs [ ]
Horse or Pony Tandems [ ]
Horse Singles [ ]
Pony Singles [ ]

please return form to: Geoff Atkins, Inchcruin, Redgauntlet Road, Helensburgh, G84 7TP
or email to: geoff.atkins@inchcruin.co.uk

(2015-11-12-11-13-59.txt)
Membership And Entries Now ...
Membership and entries now open This year we ask you to put your championship class, e.g Intermediate Pony, on the entry form please - this helps us know which class you'd be in at Keysoe, even though Intermediates run in Open class at normal events.

We have a new online payment system this year, Stripe instead of Nochex.
We hope this will be more convenient - please let Mike know any glitches at mihdt@mikewatts.com - new systems often have some, sorry if so...
It's a secure system - ICD never sees your card details. (2015-09-01-13-12-15.txt)
More news