News
Indoor Finals News – Refunds & Possibilities
INDOOR FINALS NEWS – REFUNDS & POSSIBILITIES

1) ICD-UK has issued entry fee refunds today. Anyone due a refund from us should get an email and the funds should reach you in a few days.
2) The College EC, Keysoe, is contacting everyone who has booked a stable and/or hookup by phone or email and will refund in full all stabling and hookup bookings made for the Indoor Finals. If you are due a refund, you should hear from them in the next few days.
3) We are looking into the possibility of holding the 2020 Finals on a new date and possibly a different venue in about six months' time – however, it is a very difficult climate in which to plan with certainty.

We will publish any news on our website and on our Facebook group and page.
Thank you for your support and understanding. (2020-03-17-11-57-31.txt)
Keysoe April 2020 Cancelled/postponed.
Keysoe April 2020 cancelled/postponed.

This evening the Prime Minister made an announcement requiring everyone to avoid "non-essential" travel and contact with others in order to curb the spread of Coronavirus.

We have taken the very reluctant decision to cancel the National Championships at Keysoe, 3-5 April.

All entry fees paid so far will be refunded. We will try to arrange an alternative date when the restrictions will allow it. We will publish any further news on our website where everyone can find it easily.

Thank you all for your enthusiastic and continued support throughout the season and for your patience over the last few days (2020-03-17-11-50-48.txt)
Campbell Bosanquet - ...
Campbell Bosanquet - Obituary

We are sad to mark the passing of Campbell Bosanquet on Sunday 26th January.
Campbell has been a well loved contributor to horse driving trials in many roles for many years, including organising indoor events in North Scotland which will be continued by his daughters. You can read Campbell's obituary here.

Posted by Mike Watts (2020-01-29-17-00-00.txt)
Drivers Class Changes For 2019-20
Drivers class changes for 2019-20

Click for Class upgrades This is a list of drivers I think have changed class for this season:

You get promoted an ICD class for various reasons including being in the top 50% at Keysoe or doing outdoor Novice Qualifiers. It's all listed in the ICD rules.

Any additions or mistakes, sorry, please email me details at ihdtm@mikewatts.com and I'll fix.

Most of the classes are recorded in our member database - you can always check what class it thinks you are via the For Organisers page, the link "Check if entry is from a member, check class"

Posted by Mike Watts (2019-09-16-10-00-00.txt)
Keysoe 2019
Keysoe 2019

Full details here.

P&P tests now with diagrams also from A here.

Please check your horse flu vaccinations are up to date then get your entry in here (2019-03-06-09-38-12.txt)
Drivers Class Changes For 2018-19
Drivers class changes for 2018-19

Click for Class upgrades This is a list of drivers I think have changed class for this season:

You get promoted an ICD class for various reasons including being in the top 50% at Keysoe or doing outdoor Novice Qualifiers. It's all listed in the ICD rules.

Any additions or mistakes, sorry, please email me details at ihdtm@mikewatts.com and I'll fix.

Most of the classes are recorded in our member database - you can always check what class it thinks you are via the For Organisers page, the link "Check if entry is from a member, check class"

Posted by Mike Watts (2018-10-16-19-38-07.txt)
Peter Eric Riddleston - Deceased
Peter Eric Riddleston - deceased
We are sad to report the decease of Peter Riddleston. Peter was a longtime member of the ICD team for Brighton Horse Driving Trials who worked tirelessly to make the events successful and enjoyable over many years.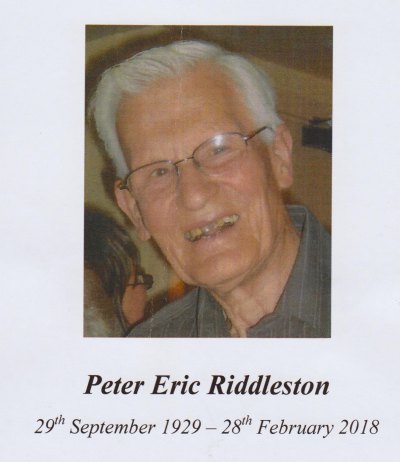 We extend our condolences and best wishes to Peter's family. (2018-04-29-16-37-14.txt)
2017 - 2018 Winter Season
2017 - 2018 Winter SEASON
Guidance Notes for Judges.

Paces:
Working trot should be a relaxed forward pace, with a stretched and rounded top line, showing rhythm and balance. The bit should be quietly accepted, with the head straight and fairly vertical. A head held above the bit or tightly to the chest indicate tension and resistance which should be penalised.

Lengthened trot is required to cover more ground with longer strides while maintaining the same rhythm. The phase of suspension will be longer, while the feet touch the ground for less amount of time. Just going faster is not asked for and is a severe fault!

The walk is a marching pace in which the footfalls of the horse/ pony's feet follow one another in a clear and regular four time beat. The steps should be relaxed but showing energy and tracking up. The reins must be accepted with soft jaws from a light but firm contact which does not restrict the free range of movement and shorten the body frame and thus the stride. Irregular rhythm, tension and jogging should be marked down.

The Halt should be attentive, motionless and straight with the weight evenly distributed over all four legs. The bit may be quietly champed, while maintaining a light contact with the driver's hand, and horse/pony should be ready to move off at the slightest indication.

The Rein-back is a backward movement in which the feet are raised and set down simultaneously by diagonal pairs. The feet should be well raised and the hind feet remain well in line. Anticipation or precipitation of the movement, resistance to or evasion of the hand, deviation of the quarters from the straight line, spreading or inactive hind legs, dragging front feet and the refusal to move straight off after the rein-back are serious faults.

Transitions should be clear, smooth and well balanced, while the bit is softly accepted. They should be made when the nose is at the required letters, having been prepared for by the driver.

Throughout these paces the horse/pony should be forward, straight and calm, head carriage too high or over-bent, and falling in over the shoulder on turns and circles are faults which should be reflected in the marks.

When a movement is to be driven with reins in one hand and this is not achieved the precision judge deducts any marks, as it is deemed that the test has not been driven as required.

PRECISION

To assess the accuracy of the driver it is necessary to know the correct measurements of the arena. The designated size for Indoor competitions is 50 x 20 metres with the letters evenly spaced down each side; i.e. 8.333 metres apart.

When a 20mtr circle is asked for it will cover the whole width of the arena and the length of two markers (16.6mtrs) plus 3.4mtrs. Because the circle is to the boards at the sides it means that at that point the measurement is to the outside wheel of the carriage. And so, this has to be followed through for the complete circle.

The driver is expected to drive as close to the boards as possible and as deeply into the corners as can allow the horse/pony to make a smooth (not right angle) turn, bearing in mind that each turn is a segment of a circle.

Transitions, halts and changes of direction should be affected when the horse/ pony's nose is at the marker. The exception to this is when the halt, during the test, is to be with the front axle at X or other-directed letter.

The Rein-back should be the horse /pony maintaining a straight line for the correct distance. The carriage may not stay straight, but the marks should be lower if the steps are taken sideways, and not one behind the other.

Marks should be deducted if; the whole arena is not used, circles are too large or too small; straight lines, diagonally or up the centre, do not pass through X; deviations are too shallow or too deep; 0r a movement is not fully performed in the correct place. If the movement is forgotten and omitted, making an error of test, the competitor is stopped by the Precision Judge (it is useful to carry a whistle) and must go back to correct the movement, earning 5 penalties.

Clarification of marking for movements 7 & 9. One handed deviations.
When a movement is to be driven with reins in one hand and this is not attempted the precision judge to give a mark out of 5 for pure accuracy of the movement, as it is deemed that the movement has not been driven as required, that being one handed.

The Scale of Marks
0 = not performed
1 = very bad
2 = bad
3 = fairly bad
4 = insufficient
5 = sufficient
6 = satisfactory
7 = fairly good
8 = good
9 = very good
10 = excellent

(2017-10-09-19-38-38.txt)
Indoor Finals 2017 - Clarifying How ...
Indoor Finals 2017 - clarifying how invitations are made

An invitation to the ICD-UK Championships is always at the discretion of the organisers.

ICD tries to keep the selection process clear, simple and fair. The points league winners in novice and open single and pony pairs classes are usually obvious in each area and these drivers are normally invited provided they have achieved 75% or more at least once in the current season.

Because, in the other championship classes, some areas have a very small number of competitors, it is not always obvious which of these drivers should be invited, based purely on points and percentage. Rule 3.1 includes, "A minimum of three in a class" means that, where the minimum is not reached in a championship class in an area, ICD will use its discretion to invite anyone from this class. This means that the team, tandem, veterans, small pony singles and pairs, and juniors - novice, intermediate and open - are invitation-only classes.

This season, because numbers in the intermediate and open junior classes are very low, these drivers will compete in the adults' classes at the Finals (2016-11-30-09-31-47.txt)
Special Offer For Indoor Driving ...
Special offer for Indoor Driving members – 25% off your Carriage Driving subscription

  A message from Carriage Driving magazine:

  Carriage Driving is the only monthly magazine dedicated entirely to the sport and recreation with the harness horse – trusted, respected and loved throughout the whole of the international driving community.  

  With our in-depth features, insightful articles and stunning photography from the world of driving, Carriage Driving is your perfect companion, whatever your driving interests. Order by January 1, 2017 to receive a free 2017 driving calendar with your first issue. You'll also receive a Driving Show Guide with your April edition.

   Click here to subscribe today and use promotional code INDRIV25 to receive an exclusive 25% discount. Alternatively call 0800 137 201 to speak to one of our subscriptions team.

(2016-11-30-09-31-09.txt)
April 2016 Championship Finals Provisional Programme.
April 2016 Championship Finals Provisional programme.

All times are approximate and subject to change

Friday 1st April
Precision & Paces
8.30am
Indoor Arena 1 & 2
Open Singles - Open Juniors
All Multiple classes - Veteran, Small Pony Single/Pair

Outside Arena.
Cones directly after P&P

2pm. Approx.
Indoor Arena 1
Obstacles 1 & 2 for the above classes.

Saturday 2nd April
Precision & Paces - 8.30am.
Indoor Arena 1 & 2
Intermediate - Intermediate Junior - Novice Singles - Novice Junior
Outside Arena
Cones directly after P&P.

2pm.Approx.
Indoor Arena 1.
Obstacles 3 & 4
All Open, Multiple, Veteran, Small Pony Classes

Indoor Arena.1
Presentation of Supreme Championship

Saturday Evening

HAPPY HOUR.
You are invited to join The Indoor Team for a glass of Pimms, Beer, nibbles and a chat.
PLus the BIG Raffle Draw

Sunday 3rd April - 8.30am
Indoor Arena - Obstacles.
Intermediate Singles, Junior & Novice Classes

(2016-02-17-19-57-37.txt)
We Are Having A Big Raffle With Big ...
We are having a BIG Raffle with BIG prizes at the Finals at Keysoe.

Over the past few years the proceeds have gone to Cancer Research & Macmillan Nurses, it was to have been Cancer Research this year but Dick and I have decided to change this to Amanda's Charity that she set up some 8 or so years ago. Amanda was dedicated to help those less fortunate than herself, to bring them the joy of carriage driving and the independence that it brings, no matter what disability.Her happy personality was catching and she taught many people to drive with a variety of disabilities, some of which were extreme.

Amanda was a really lovely lady that must never be forgotten, and this is why we have made this decision. Your purchase of Raffle TICKETS at Keysoe will help to continue her work.

We still need some more BIG prizes please, we have a few really good ones promised already but 2 or 3 more would be great. Maybe a pallet of horse bedding - or some kind of driving equipment, that sort of prize would be very welcome.

We are aiming for a high four figure number, (£1000 + .) Sarah Owlett has very kindly offered to sell tickets at Keysoe, if you are not going to Keysoe but want to buy tickets please ask someone who is coming to get them for you, sadly due to licencing laws we can't sell them before the event.

The Draw will take place during Saturday Evening in the Arena.

(2016-02-17-19-40-57.txt)
Junior Driver Status.
Junior Driver Status.

At the Last British Indoor Driving Championship at Keysoe it was decided by the Junior drivers present to abandon the junior age classes and to go to classes according to driver ability. Therefore the Junior classes this 2015-2016 season are: Junior Novice – Intermediate or Open classes.

The Rules Committee have taken the decision to allow OPEN JUNIOR drivers to be eligible for the SUPREME CHAMPIONSHIP, providing a single turnout is driven. Below is a list of Junior Driver status complied after consultation with Junior Trainers.

Any junior that believes they have been given the incorrect classification, MUST send their correct status to the ICD office in writing, either by post or email, before FEBRUARY 10th. Once classification is upgraded it cannot be reverted.

INTERMEDIATE JUNIOR
Catherine Wesbroom-Warr
Georgia Bartlett
Jack Ralph
Maggie Hick
Rebecca Eyres
Sam Fawcett


Samuel Parker


NOVICE JUNIOR
Alicia Fraser
Amelia Waddicor
Amy Stone
Bailey King
Beth Thom
Caitie Gould
Caitlin Coles
Callum Holden
Cameron Holden
Charlotte Drew
Charlotte Williams
Colette Holdsworth
Eleri Roberts
Emily Curnock
Finlay Macrae
Harriet Byerley
Ian Potter
Jack Kedward
Jodie Bennett
John Petitpierre
Joshua Twitchen
Kirsty Thompson-Dowse
Lewis Shaw
Lucy Mack
Matthew Powell
Meg Lewis
Megan Coles
Melita Powell
Molly May Campbell
Oliver Bennett
Olivia Routledge
Rebecca Rockwood
Ryan Powell
Sophia Twitchen
Sophie Kelly


OPEN JUNIOR
Alexander Ball
Cerys Gilbert
Chloe Manger
Emily Villier
Grace Smith
Isobel Wesbroom-Warr
James Starr
Jay Snow
Katy Alvis
Laura Priestley
(2016-01-06-12-25-43.txt)
The Icd Rules Committee Have Rule
The ICD Rules Committee have ruled that Body Protectors MUST be worn during the OBSTACLES phase but are by competitors choice for P&P and Cones. This applies to anyone on the carriage during the competition. (2015-11-30-11-25-45.txt)
This Is Information That We Have ...
This is information that we have received from George Bowman regarding an alternative driving trials. Please read it, might be of interest to you and to drivers wishing to progress along the route to BCd National events in the future. The Indoor team are keen that as much response is made as possible, we would like to know if you may intend on supporting these proposed events. This sort of event may well become a scaled down version used by Clubs the same as an insideout event. All worth thinking about. Put your thoughts on this on the forum, it will be interesting to know the members thoughts.

Please return the form below to Geoff Atkin at the email below.NOT TO ICD Office.
If you can not use the form below please email me and I will email you a form to print.

Proposal for driving competitions to run together with Countryman Fair venues around the country.
THIS PROPOSAL IS NOT TO REPLACE THREE DAY EVENT COMPETITIVE CARRIAGE DRIVING BUT INSTEAD TO RUN ALONGSIDE THEM AND HAND IN HAND WITH COUNTRYMAN FAIRS.

The new proposal and format will encourage new drivers to move upwards and compete in three day carriage format, at the same time increase membership and showcase the sport to the new drivers and sponsors and also acclimatise drivers and horses to compete in front of huge crowds, all this at affordable prices.

• The format will be a two day event, three section Marathon and Cones (cones in World Cup format).
• NO DRESSAGE.
• Entry fee £99.00 – The aim would be to start with 100 competitors recognising that running the marathon on both days would enable us to cope with this size of competition.
• No start fee, instead £2000.00 per event to be donated by Countryman Fairs to British Carriagedriving.
• To make the sport of carriage driving as affordable as possible and encourage new members, BC needs to implement a reduced membership fee for all new competitors.
• Seven classes: - Horse Team, Pony Team, Horse Pairs, Pony Pairs, Single Horse and Single Pony, Horse and Pony Tandem as an amalgamated class.

C.M.F would try to encourage the local Driving Clubs to help provide stewards and run each event.

Countryman Fairs will donate £1000.00 to each club that helps run the event.

Recognising the sensitive nature of some of the parks where the competitions take place, C.M.F would adopt the policy to build four permanent obstacles to a very high standard at each event. This can be achieved with the sponsorship generated for each obstacle.
The other four obstacles would be portable and would be lettered the same at each event, for competitors who might not be able to find the time to walk the obstacles umpteen times, especially if they arrive later on Friday night after finishing a week's work.

The cones course will be World Cup Style, and the course will remain the same at each event, 2 knock down obstacles and about 10 sets of cones.

Because of the experienced back up team, and resources available, C.M.F. can help make the events more achievable by taking on the work load and responsibility of supplying showers, toilets and water etc.


************ COUNTRYMAN FAIRS EVENTS 2016 Provisional Dates********

Please tick in the box for your class/es at any events you are likely to enter

Name:.....................................................................................................................................

Address:.....................................................................................................................................

............................................................................................................................................

............................................................................................................................................

Telephone:......................................................................................................................................

Mobile: ............................................................................................................................................

Email:...........................................................................

18/19 June. Floors Castle, Roxburghshire
23/24 July. Belvoir Castle Rutland.
13/14 August. Lowther Cumbria
28/29 August Broadlands, Hampshire
16/17 September. Weston Park, Shropshire
CLASSES:

Horse Teams [ ]
Pony Teams [ ]
Horse Pairs [ ]
Pony Pairs [ ]
Horse or Pony Tandems [ ]
Horse Singles [ ]
Pony Singles [ ]

please return form to: Geoff Atkins, Inchcruin, Redgauntlet Road, Helensburgh, G84 7TP
or email to: geoff.atkins@inchcruin.co.uk

(2015-11-12-11-13-59.txt)
Membership And Entries Now ...
Membership and entries now open This year we ask you to put your championship class, e.g Intermediate Pony, on the entry form please - this helps us know which class you'd be in at Keysoe, even though Intermediates run in Open class at normal events.

We have a new online payment system this year, Stripe instead of Nochex.
We hope this will be more convenient - please let Mike know any glitches at mihdt@mikewatts.com - new systems often have some, sorry if so...
It's a secure system - ICD never sees your card details. (2015-09-01-13-12-15.txt)
The Championship Finals
THE CHAMPIONSHIP FINALS

Around 150 competitors will qualify for the Finals at Keysoe over the Easter weekend.
The P&P Tests will be the same tests as used during the winter season.
Small Pony classes will drive the NOVICE test.
Intermediate classes will drive the OPEN test.

More information to follow.

(2015-01-16-12-33-54.txt)
Points Table.
POINTS TABLE.

Qualification Points are awarded as below:
1st = 10
2nd = 8
3rd = 6
4th = 5
5th = 4
6th = 3
Competitors placed lower than 6th receive 1 point.

Please check your drivers status - Small Pony - Intermediate, etc.

If you think there is a mistake in the Points Table please let me know via email ONLY. I will correct if required.

(2014-12-18-23-14-28.txt)
Cone Widths
CONE WIDTHS

The width of all carriages, horse or pony must be 125cm.
At quailfying events, the width of the cones gates will be the same for ALL CLASSES regardless of size and will not be changed for horse multiples.

(2014-11-01-11-20-53.txt)
Qualifying Events
QUALIFYING EVENTS

Points League:
Points from a MINIMUM of four qualifying events or 50% + one of an area's qualifying events, which ever is greater, will be counted towards the Finals qualification.

Points can not be transferred from one area to another.

(2014-09-24-20-45-24.txt)
British Carriagedriving Novice ...
British Carriagedriving NOVICE and INTERMEDIATE competitors

Any competitor that has been competing at National Qualifiers for the BCd Novice Championship are OPEN competitors indoors.

Any competitor that has been competing at National Qualifiers for the BCd INTERMEDIATE Championship are OPEN competitors indoors.

(2014-09-24-20-37-29.txt)
2014-15 Driver Status
2014-15 DRIVER STATUS

Following 2013-2014 Finals the following competitors are now classified as Intermediate drivers at the Championship finals at Keysoe but must enter the qualifying events in the OPEN classes.

Andrea Scott
Emma Le Marquand
Abby Swaine
Karen Hillier
Graham Clements
Jane Robinson
Rob Oliver
Lee Moss
Phil Nichols
Steve Hoyle
Margaret Littlechild
Shaun Gibson
Stewart Wass
Philip Wright
Janice Sidebottom
Linda Hamblen.

Following 2013-2014 Finals the following competitors move up to the OPEN classes.

Charlotte Mansi-Clarke
Rachelle Bownes
Jessica Talbot
Susanne Willis
John Nisbet
John Wilkinson
Jenny Moon.

(2014-09-24-20-31-44.txt)
Sponsorship And Help
SPONSORSHIP AND HELP

We urgently require Sponsorship and donations towards the running of the Finals at Keysoe.

Some classes are still available for sponsorship.

Paramedic cover is expensive but essential under today's circumstances, this is not cheap by any means, any contribution - donation - sponsorship towards this expense would be appreciated.

Stewards are also required as P&P writers and Cones arena on Friday and Saturday.
Please contact me at rita@ihdt.co.uk if you are available to help.

Thank you.

(2014-02-03-11-17-30.txt)
The Indoor Championships 2014.
The Indoor Championships 2014.

Please note that Indoor Driving events are run under the BCd (BHDTA) National Rules with variations as stated in the ICD Rules adapted to the indoor environment.
Remember to bring your horse/ponies passports these will be checked. It is a legal requirement that when traveling horses-ponies their passports travel with them.

BCd (BHDTA) Rules.
PASSPORTS
Article 915. National PASSPORTS
1. Passports
1.1 All Horses and Ponies competing in National Horse Driving Trials must have a recognized, statutory passport and unique identification number in compliance with government regulations.
1.2 On collection of Event paperwork at events a declaration form must be handed into the event office listing the full names and identification number of the Horse/Ponies competing at that Event.
1.3 Vaccinations for equine influenza, including booster injections at twelve months intervals must be entered in the passport which must verified by a vet.
Any incomplete Passport/vaccination details will be dealt with according to Rules which can be found BHDTA Rule Book Annex 12.

DEFINITION OF Young Driver (Junior) STATUS
Actual Age on 1st October 2013 must be stated on entry form.
SENIOR JUNIOR: To have reached 14th birthday but under the age of 18 years as of 1st October 2013
YOUNG JUNIORS: To have reached 11th birthday but under the age of 14 years as of 1st October 2013.
EXTRA YOUNG JUNIORS Must be eight years or over as of the day of their first qualifying event, but under 11 years as of 1st October 2013

SERVICES PROVIDED BY THE COLLEGE EC.
The College EC. Tel: 01234 708400. Email: info@thecollegeec.com
The following services are provided by The College EC and MUST be booked direct and in advance of the Championships. You will require the following details: Card/payment details – Lorry/tow vehicle registration – make and colour.

STABLING There are a limited number of permanent (yard opposite side of road) plus temporary (in adjacent field) stables available at College EC and must be arranged direct. £65 for the duration – extra nights £15 per night.
PORTABLE STABLING & Fenced/Gated corrals. Portable stabling may be erected in the Horsebox Park Field only. There will be a charge of £20 for portable stabling for the duration of the event.
Parking area MUST BE BOOKED IN ADVANCE with The College

ELECTRIC HOOKUP POINTS are available and must be booked in advance direct. Only one vehicle per hook up. These are £45 for the duration of the event. If you want to park any other vehicle at these points then you must book another hook up. ALL other vehicles MUST be parked within the car/horsebox park. This will be strictly enforced, anyone taking advantage will be asked to leave the showground.

ALL qualifiers will be notified by email or post as they qualify.

The Championship tests and diagrams are availbale via a link on the home page.

Further information will be posted here (2014-01-23-20-42-07.txt)
Keysoe 2014 P&p Tests ..now Av
Keysoe 2014 P&P tests ..now available here (2014-01-21-12-46-29.txt)
P&p Test 2013
P&P TEST 2013

As some less experienced drivers thought the P&P test for the coming season just too difficult with a small amount of extended and collected trot there has been a few changes made, making this a simple test.

Sadly I can not put the changes on this News page, they will be added to the home page soon.

The changes are:
Movement 3: Working Trot
Movement 4: Walk
Movement 9: Working not collected Lengthened Strides not Extended
Movement 10: Working not collected Trot.
At the Halt the correct salute for gender must be made, if you do not know the correct salute look it up!

But do not let it be said we do not educate!

Gentlemen whips need not remove their protective hard hats but must put both reins and the whip in left hand and with the right hand touch the peak of hat whilst bowing the head.

Ladies you must put both reins in your left hand, bow your head and with your right hand lift the whip horizontal (length of whip to elbow must be horizontal) to the brim of your hat. Take a little time with your salute as you are in fact being very polite by a recognised manner and thanking the judges for their time and judging your test.

Providing your working trot is excellent, the halt square and immobile plus the correct salute you can get a 10 for this movement, that just leave 9 other movements for you to perfect.

(2013-08-23-15-47-58.txt)
Normanhurst Carriage Driving Event
NORMANHURST CARRIAGE DRIVING EVENT
3 – AUGUST 2013

Normanhurst Estate, Catsfield, East Sussex.

Thank you for your entry. We have a really good weekend of competition and fun lined up for you; Dick and Andy have found a good marathon course and hopefully flat dressage arenas.

Saturday evening: Don't forget to bring your own meat for the BBQ, salad and rolls will be supplied, plus the Jack in a Box Happy Hour (Glass of Pimms or beer sponsored by Ian and Frances Collings). Around 7.30pm there will be a presentation of rosettes for the best Dressage score and best Cones in each class. We have invited a guest to present these awards; anyone who is not in attendance and has won will NOT be given the award at a later time. Then the fun begins - Hilly Withenshaw is organising a Rounder's Match – contact Hilly at the event and put your name down as a player. More details at Normanhurst.

Up until now novices have had a standing presentation judged and scored 45-30 minutes before dressage - and sometimes felt stressed by this. Novices will have a safety check before dressage (not scored) and will have presentation judged on the move during the dressage test like the Open classes.

The walk, Section D, has been replaced by a Transfer section of 800-1000m. The Transfer is any pace, meaning you can walk, or trot or canter etc. In practice you will be given enough time to walk this section so your horses can arrive at the 10 minute halt a little more relaxed. Although this section still has a Time Allowed, nobody should fail to make that - it will allow a normal walk and you can always trot. Normal section rules apply during this Transfer section, e.g. grooms may not dismount unless you stop.

Provisional Dressage Class times:
ARENA 1.....................................................ARENA 2
Club Multiples - 9.30am ......................Club Novice Horse - 9.30am
Club Open Horse. - 11.10am............ Club Novice Pony - 10.45am
Club Open Pony. - 12 noon............... .Club Innovation - 2pm
NQ Novice Horse. - 2pm
NQ Novice Pony. - 2.45pm

Upon arrival please park as directed allowing a good 5 meter fire break between each lorry/trailer/temporary stabling. ALL horse boxes with living and caravans MUST carry a serviceable 1 litre fire extinguisher. Please collect your competitors pack from the office which will include your times and numbers. You will need your own marathon number holder bib. These are available from Jack in a Box if you do not have one. Competitors for the National Novice Qualifiers MUST bring the competing horse/pony passport (for checking) along with the declaration form to the office when collecting competitors pack.

Vehicle widths: For ALL CLUB CLASSES the width will be marathon width of 125cm (All phases of competition) NQ Novices classes ONLY dressage and Cones width will be 138cm returning to 125cm for the marathon.

THE VENUE. From Battle – A271 towards Hailsham. After the Squirrel Inn on left TURN LEFT onto B2204, after sharp right hand bend entrance gate is on the right as road bends left. Take caution when turning. Entrance will be sign posted. From Hailsham – A271 to Ninfield, bear right onto A269, turn left onto B2204, through Catsfield village, entrance gate on left after leaving the village. (Sports ground and 2 cottages then gate)

Look forward to seeing you at Normanhurst.

(2013-07-27-14-01-36.txt)
Equine Herpes Virus. Sensible Advice ...
EQUINE HERPES VIRUS. Sensible advice from Animal Health Trust. March 2013 Go to: www.aht.org.uk - Email: info@aht.org.uk for more information

The following general advice is designed to help horse owners and competitors reduce the risk both to their own horses and importantly to other horses, of acquiring and spreading infections through attending equine events. It should be noted that this advice applies not only to EHV-1 but also to other infections that might be encountered through attending any equine event and should be applied irrespective of whether there is heightened risk of EHV-1 infection in the country at the present time.

Actions to take at home before attending an event
It is good practice to routinely take the rectal temperature of all horses twice daily and record these in a diary, along with any other abnormal health signs (e.g. coughing, nasal discharge, reduced appetite, swellings etc). It is important that rectal temperatures are taken using appropriate technique, which can be demonstrated on request by attending veterinary surgeons:
• It should then be obvious when an animal 'spikes' an abnormally increased rectal temperature (usually ≥38.5°C/101.3°C)
• A horse 'with a temperature' (also referred to as fever or pyrexia) should be promptly isolated away from other animals and a veterinary examination requested

Veterinary surgeons may not know the precise cause of the fever when they examine the horse but can take samples at that time. These samples can be tested in a laboratory to pinpoint the infectious agent (usually a virus or bacteria) that is responsible: Knowing the infectious agent involved will help the vet to provide the most appropriate advice for treating the horse, controlling the infection and assessing the risk of spread to other horses It is an important responsibility not to move horses off premises where infectious disease has been recently diagnosed as it is possible that seemingly healthy animals may be incubating the disease. If these horses are taken to events, they could spread infection to other horses:
• Even if a specific infection has not been identified, where there is evidence of possible spread through a group of animals, horses from that premises or those that have been recently exposed to other horses with an infection should absolutely not be taken to events.
Actions to be taken whilst attending the event
Infections such as EHV-1 spread most easily through close direct contact between horses, or through indirect contact arising from sharing of feed/water buckets and tack such as bits/bridles or humans going between horses without applying appropriate hand hygiene measures

Unlike equine influenza, EHV-1 does not spread readily through the air between horses that are physically separated by more than 5-10m

With these two considerations in mind, the risk of transmission of EHV-1 whilst at an event can be greatly reduced by horse owners and competitors 'keeping themselves and their horses to themselves' and avoiding direct and indirect contact with others. Actions to be taken after returning home after the event It is good practice to routinely isolate or 'quarantine' horses returning to home premises after attending equine events, where they may have acquired an infection and might act as a source of that infection for resident horses

Quarantine periods of at least two-three weeks are required for horses returning from equine events in order to allow infections acquired at events to show as clinical disease
The shorter the quarantine period, and the poorer the biosecurity standards applied, the greater the risk that an infectious horse may be re-introduced and that the infection will transfer to resident horses
The main features of a 'quarantine' of returning competitors should include: • Physical separation from resident animals, ideally at distances of greater than 10-20m order to reduce possibility of airborne spread of infections such as EHV-1 (although this would probably be insufficient to prevent spread of equine influenza virus). In many cases existing arrangements can be adapted so that part of a premises effectively becomes a quarantine area – e.g. the end of a block of stables with several empty boxes between quarantined and resident horses
• Use of separate dedicated staff and equipment for quarantined and resident horses to avoid indirect transmission between the groups: If this is not possible, then quarantined horses should always be dealt with after all resident horses to avoid indirect spread from quarantine to resident animals
• Routine collection and recording of rectal temperatures and clinical signs as outlined above in order to identify signs of infection as early as possible
• Requests made for veterinary examinations of any horses in quarantine showing clinical signs such as fever, nasal discharge, cough, inco-ordination etc. Ideally laboratory tests should also be undertaken to determine specific infectious causes:

Swabs from the nose and throat can be tested for presence of infectious agents using a specialist laboratory method called PCR. Depending when samples are received by specialist laboratories, such as the AHT, results may be available within only a few hours of sample receipt by the laboratory

Blood samples taken by veterinary surgeons during the early stages of quarantine or ideally prior to attending the event (first sample), and again near the end of two-three weeks quarantine (second sample) are especially useful for demonstrating significantly rising antibody levels against specific infections. This rise in antibody level indicates an immune response by the horse to an infection acquired around the time of the first sample
• Event organisers should be notified if an infectious disease is diagnosed in horses returning from an event as this will help heighten awareness and in some circumstances may help prevent further onward transmission from other infected premises.

(2013-03-31-15-25-16.txt)
Intermediate Status
INTERMEDIATE STATUS

WOULD ALL OPEN COMPETITORS PLEASE CHECK THEIR DRIVING STATUS ON THE POINTS LEAGUE TABLE.

TO SAVE CONFUSION - IF YOU THINK YOU ARE/SHOULD BE LISTED AS INTERMEDIATE PLEASE CONTACT ME by Email ASAP

rita@ihdt.co.uk

THANK YOU

(2013-02-03-15-33-00.txt)
Extra Young Drivers.
EXTRA YOUNG DRIVERS.

MUST be covered by own independent liability insurance.

Age group: Must have attained 8th birthday, ( a child who's 8th birthday is during the winter Indoor season may compete after that date) but under the age of 11 years as of 1st October of the current season.

At least one person on the vehicle must be a competent adult aged 18 years or over

DUAL REINS.
Dual Reins are NOT compulsory but may be attached, if required, either to bit or under head collar to provide assistance ONLY if the need arises. Accompanying person must not have a contact on the bit and the reins should be relaxed with contact only being taken up if the whole turnout is in danger. Dual reins are like a lead rein on a ridden pony – only there for emergency use. Remember this section of the Junior classes is to introduce very young drivers to the sport, and it is the child that should do the driving not the person with them or how will they ever learn.

LARGE CLASSES & QUALIFICATION

In some areas there are some very large classes making qualification far more difficult. Therefore we have introduced an amendment to the qualification rules.

In an area that consistently has a class of an average of 10 or more competitors the TWO highest points scores in the qualification Points League will qualify for the Championships (Finals).

(2013-01-25-07-57-34.txt)
North Yorkshire Area


NORTH YORKSHIRE AREA

Regretfully ALL the remaining events at Askham College have been cancelled.

Entries have been poor and the area is not viable.

We will try to obtain someone/Club to run qualifying events in the area next season.

(2013-01-03-17-13-49.txt)
Well This Is Christmas.
Well this is Christmas.

The Indoor season is half way through, and what a season!

Many areas have some very close competition, just take a look at the Points League Table. Only 1 point separates some classes so far in some areas. The Novice classes have improved this year with many more competitors, especially Novice Horse which is great, although the Multiple Class is a bit thin.

If it carries on this way the Championships (Finals) at Keysoe will be terrific.

Make sure you get your entries in early to guarantee you can compete at in your chosen area.

We look forward to seeing you in 2013.

Enjoy Indoors.

(2012-12-26-07-24-02.txt)
Horse Driving Trials - Your Say - Yo
Horse Driving Trials - Your Say - Your Future
Click here
then SWOT for the opportunity to have your say in the future of the sport of Carriage Driving. It couldn't be simpler – just go to
www.horsedrivingtrials.co.uk
and click on the SWOT link on the front page. Closing date 15th December. (2012-12-04-13-53-51.txt)
The Rules.
THE RULES.

The Indoor HDT runs under the BHDTA Rules that are then adapted for the indoor environment.

Indoor Rules are revised during the summer. The new revised Indoor Rules will be in place for the start of the 2012 -2013 Winter Indoor HDT season.

Therefore the current rules will not apply.

(2012-04-18-21-36-34.txt)
2011-12 Was Our Biggest Season Yet, ...
2011-12 was our biggest season yet, with over 2300 entries and 113 events.
See results, totals

Huge thanks to our sponsors, all who helped and all who took part! (2012-04-11-09-29-58.txt)
Results Of Keysoe Saturday Night ...
Results of Keysoe Saturday night Challenge March 31 2012:

1st Ellen Littlechild 102.84
2nd Susan Skeggs 106.02
3rd David Whitfield 108.75
4th Harriet Bradford 112.22
5th Judy Hilditch 113.12
6th Emily Ham 114.40
(2012-04-11-09-21-00.txt)
British Indoor Horse Driving ...
BRITISH INDOOR HORSE DRIVING TRIALS CHAMPIONSHIPS.
30 March – 1 April 2012
Sponsored by Carriagehouse Insurance.

Thank you for your entry for this Championship. We have a fantastic entry that will mean some very long days during the weekend. Full details of the weekend will be in your competitor's folder, which you will receive, upon arrival, when you declare your intention to compete.

The management at The College EC impose some very strict rules, the ones that provoke the most complaints from them are: litter – horse and dog manure and dogs off leads. So PLEASE do not let your dog off the lead and pick up all droppings and do not drop litter.

Competitors who are NOT using Keysoe stabling and are staying the weekend in the parking field, (NO pony/horse allowed to stay in lorry/trailer over night) PLEASE ring The College on: 01234 708400 to book and pay for your place or take a dose of Patsy, (venue owner) which believe me, is not to be recommended!

The restaurant will be open for the whole weekend, including Thursday, Friday & Saturday evenings, food is good. There are showers and toilets on site. Several Trade Stands will be on site for those bits you have forgotten! (including Jack in a Box & Bennington)

You may arrive after 1pm. and collect your paperwork after 4pm. Hopefully the restaurant will be open around then. You must check in at the Arena Office before entering the stable yard, also if you have booked a caravan hook up to establish its location.

Below is a VERY PROVISIONAL programme, it is almost certain that the times will change a little and is given only as a guide. Presentation of Rosettes will be on the completion of each class.

PROVISIONAL TIMES.
Pony Pair 08.30
Horse Pair 09.30
Tandem 09.55
Team 10.50
Open Horse 11.05
Open Pony 12.15
Arena 2
Intermediate Horse 08.30
Intermediate Pony 08.55
Small Pony Single 09.40
Veterans 10.45
Small Pony Pair 11.50

OBSTACLES 1 & 2 will be driven during the afternoon, course walking around 2am. ONLY Driver and Backsteppers allowed to walk the obstacles. Class running order for obstacles will be as Arena 2 followed by Arena 1.

SATURDAY - P&P.
Arena 1
Senior Young Driver 08.30
Young Driver 09.50
Extra Young Driver 10.25
Arena 2
Novice Horse 08.30
Novice Pony 09.30


OBSTACLES ALL OPEN CLASSES will drive 3 & 4 during the afternoon, course walking around 2pm. ONLY Driver and Backsteppers allowed to walk the obstacles. Class running order for obstacles will be as Arena 2 followed by Arena 1.

AREA KNOCKOUT CHALLENGE 7.30pm In the Arena 1. Presentation of SUPREME CHAMPIONSHIP –RESERVE & Highly Commended (3rd) and other Awards will take place mid evening. Raffle.
All proceeds of the evening will go to GB Young Drivers.
Admittance £5 per person, children under 14 years free.

SUNDAY
OBSTACLES
9 am: All Obstacles to be driven.
Class running order for obstacles will be as Arena 1 followed by Arena 2.
The weather forecast is good but could be frosty at night.
Looking forward to seeing everyone at Keysoe.

(2012-03-25-13-59-07.txt)
Championships Tests The Paces
Championships Tests The Paces and Precision tests for the 2012 championships are now on this site here (2012-02-19-19-59-01.txt)
Best Wishes To Everyone This Chri

BEST WISHES TO EVERYONE THIS CHRISTMAS AND FOR THE COMING NEW YEAR OF 2012

We are now half way through the season with over 1000 entries so far.
The Championships, sponsored again this year by CARRIAGEHOUSE INSURANCE are just a mere 13 weeks away.

Many areas are closing entries well before the event closing date of ten days before the event! So get your entries in to avoid disappointment.

Saturday evening at Keysoe is Area Knockout Challenge night. Each area will send just one competitor to represent the area. The challenge is run on the World Cup format, cones and obstacles driven at speed over three knockout rounds with the best only going on to the final round.So show your very best and the area organiser may well invite you to represent your area.

We look forward to seeing you at the BRITISH INDOOR HDT CHAMPIONSHIPS.

Enjoy the remaing events of the 2011-2012 winter season.

(2011-12-25-11-37-37.txt)
Please Note - The Office Will Be ...
PLEASE NOTE - THE OFFICE WILL BE CLOSED FROM MONDAY 17 OCTOBER UNTIL FRIDAY 21 OCTOBER.

All emails and membership applications will be dealt with upon return. Renewed memberships will have membership number emailed providing email address is given on application form.

For non membership related information please contact Dick Carey on dick@ihdt.co.uk or ring 01424 892051.

(2011-10-16-14-31-45.txt)
Not Got Your Membership Card Yet?
NOT GOT YOUR MEMBERSHIP CARD YET?

It appears that some Yearbooks/membership cards are going into the depths of the Royal Mail! ALL memberships are processed within two days, usually on same day received. Please just email or ring and leave a message if you do not get your details within one week.

GET YOUR ENTRIES IN EARLY

Many organisers are reporting large entries. You risk the possiblity of not getting in if you leave it too late so do not delay. Enter online at all IHDT run events.

THAMES VALLEY

Thames Valley still taking entries for 24th October. Fabulous big indoor arena. Plenty of parking, excellant catering, loos etc. Friendly atmosphere. Call Judy on 01844 208034 or 07876 792 777.

(2011-10-12-08-00-50.txt)
Junior Drivers
JUNIOR DRIVERS

Please note that ALL JUNIOR Drivers must be accompanied on the vehicle by a competent adult over the age of 18 years regardless to size of horse/pony being driven. As per Rule 2.4.2.
Disregard of this Rule will result in immediate disqualification from the qualifying event but not the Championship. If this rule is broken on another occasion after disqualification from one qualifier then disqualification from the Championship for the season will be imposed.

(2011-10-04-15-37-45.txt)
For The Attention Of Organisers ...
FOR THE ATTENTION OF ORGANISERS AND NOVICE AND INTERMEDIATE DRIVERS

Competitors that were in the top 50% of the Novice and Intermediate Championship classes go up to the next class.
So Novice now are in Intermediate Competitors.
Intermediate are now Open Competitors.

Therefore the following competitors make the class change.

NOVICE PONY 2010-11
Katie Cooper
David Browne
Carl Warrilow
Sarah Louise Oxborrow
Jeni Longley
Patricia Caddy
Lindsey Doran
Samantha Moncure
Angharad Morris

NOVICE HORSE 2010-11
Hannah Kelly
Christopher Patrick
Janet Reeves
Caroline Parkin
Tanya Jupp
NOW INTERMEDIATE 2011–012

Intermediate competitors enter the Open classes at qualifiers.

INTERMEDIATE PONY 2010-11
Charlotte Snow
Alice Pritchard
Jamie Williams
Ian Martin

INTERMEDIATE HORSE 2010 - 11
Ellen Littlechild
David Whitfield
Liza Phillips
NOW OPEN 2011 - 2012


It is essential that the correct competitor status is entered onto the qualifiers results so that points can be attributed to the correct class for the Championship Points table and so enabling possible qualification for the Championships at Keysoe 2012. It is the competitors responsibility to ensure their status is correct on the results.

(2011-10-01-16-48-56.txt)
The New Season Is Very Near
THE NEW SEASON IS VERY NEAR

Be ahead of the pack, renew your membership or join before the rush. Full details will be here on site very soon.

YOU MAY JOIN AT THE BHDTA NATIONAL CHAMPIONSHIPS AT WINDSOR. 9-11 September.

Dick Carey will be there with the hospitality bus, waiting to greet you with light refreshments. Take out your membership for the coming season and get your brand new 2011 - 2012 Yearbook.

You can also get your
TRIPLE pack of DVDs of the Indoor HDT Championships 2011.
LIMITED OFFER AND ONLY AVAILABLE AT WINDSOR
REDUCED PRICE when you join/rejoin your membership for the coming season.


(2011-08-19-11-13-05.txt)
Championships Dvd Now Available
CHAMPIONSHIPS DVD NOW AVAILABLE

Now you can get your own dvd of the 2011 British Indoor Driving Finals, as shown on Horse & Country TV.

If you were there, it will remind you of the atmosphere and excitement: if you were not, you will see why so many people enjoy indoor driving!

You can buy this programme, produced by Cavewood, plus two more disks of the small pony, open singles and multiples classes.

Do not miss this offer of all three disks for £21.50 including postage and packing (UK).

Please make your cheque payable to Brighton Horse Driving Trials and send it to, Indoor DVD, Parish Farm, Hooe, Battle, East Sussex, TN33 9HS.
Remember to include your name and address.

(2011-08-18-21-43-20.txt)
Indoor Championship 2010-11 On Television
INDOOR CHAMPIONSHIP 2010-11 ON TELEVISION

The programme made at this years Championships at The College EC, Keysoe will be on the television many times, check TV programmes timetable.

THE FIRST SHOWING WILL BE ON:

HORSE & COUNTRY (Channel 280) MONDAY 13th JUNE AT 9PM

Do not miss it.

DVDs will shortly be available to purchase. More details on how to get the DVD later.
> Watch this space.

(2011-06-05-12-11-03.txt)
2010-2011 Championships At The ...
2010-2011 CHAMPIONSHIPS AT THE COLLEGE EC,KEYSOE, BEDFORDSHIRE.

During the three days of the Championships a programme was made for television.

This programme is being screened for the first time on Horse & Country - Channel 280 on June 13th. Time to be confirmed.


(2011-05-19-20-24-52.txt)
The Championships 2011 - 2012
THE CHAMPIONSHIPS 2011 - 2012

THESE WILL BE AT THE NORMAL VENUE: THE COLLEGE EC, KEYSOE, BEDFORD.

DATES FOR YOUR DIARY FORWARD PLANNER:

30th MARCH - 1st APRIL 2012

(2011-04-19-19-51-48.txt)
Here It Is - What You Have All Be

HERE IT IS - WHAT YOU HAVE ALL BEEN WAITING FOR!

Below is a VERY PROVISIONAL TIME TABLE for the Championships.

These times WILL change - but not a lot.

PLEASE NOTE: The class order for the obstacle phase WILL NOT be the same class order as the P&P. Competitors will run in REVERSE PLACE ORDER for the Obstacles.

OPEN CLASSES FRIDAY 1 April 2011

Arena 1
Open PONY...........8.30
Tandem..............9.35
PONY Pair...........10.25
Open HORSE..........11.10
HORSE Pair..........12.05
Team................12.40
Finish..............13.00

Arena 2
Veterans............8.30
Intermediate HORSE..9.35
Intermediate PONY...10.25
Small Pony Pair.....11.10
Small Pony Single...12.00
Finish..............12.50

Arena 1
Obstacles 1 & 2 - walking............13.45
Start ................................14.30
All the above classes - Finish 19.00

SATURDAY 2 April 2011
P&P Times
Junior Championship
Arena 1
Extra Young.........8.30
Young...............8.54
Senior Young Drivers...9.30
Finish..............11.20

Novice Championship
Arena 2 Novice HORSE........8.30
Novice PONY.........9.36
Finish..............11.50

Arena 1 Obstacles 3 & 4 Walking..12.00
All Open Classes.........13.00
Finish...................18.00

Arena 1
Area Knockout Challenge.................19.30
LARGE GALLERY FOR SPECTATORS. £5 AT THE DOOR, CHILDREN under 14 FREE!!!
Presentation of Supreme Championship....20.30
ALL Open Champions to be present.
Finish of Knockout......................21.15

SUNDAY
EX Young & Young Driver.....8.30
Finish.......................10.10
Senior Young Driver..........10.15
Finish.......................11.45
Novice Horse.................12.00
Finish.......................13.30
Novice Pony..................13.45
Finish.......................15.30

(2011-03-26-17-07-27.txt)
Clarification Of Rules - Whip Use
CLARIFICATION OF RULES - WHIP USE

When competing at Indoor HDT events a whip must be carried at all times, including during the obstacle phase.

DRIVER STATUS

Competitors who drive at BHDTA National events in the NOVICE class are classified as INTERMEDIATE Indoors.
Competitors who drive at BHDTA National events in INTERMEDIATE class are classified as OPEN Indoors.
We hope that clears all related questions.

(2011-01-28-11-19-24.txt)
Carriagehouse British Ihd Championship 2010 - 2011
Carriagehouse British IHD Championship 2010 - 2011

Only a few more weeks to go before the excitement of the competition at The College EC. Plans are going well for another great event.

Carriagehouse Insurance is for the seventh year our main sponsor and we are extremely grateful.

Again Frances & Ian Collings of Jack in a Box driving equipment are awarding vouchers to be used in their shop. These will be for the 2nd & 3rd places in every class. Jack in a Box shop will be on site for the whole weekend.

Pony & Carriage are sponsoring again this year with a Zilco quarter sheet for each class winner.

Ginny Ashford of Jaktac is very kindly presenting a new perpetual award for the Best P&P score in Arena 2. Also Horse Passport leather wallets for the 7th placed competitor in Novice and Small Pony classes.

Chris & Di Lewis of Equisnaps will present a rosette and a photo to the best marathon score from each of the Novice & Junior Classes.

We are very lucky to have these generous sponsors, please show your appreciation by visiting their Trade Stands and/or using their services.

Schedule will be out towards the end of February. You will be notified if you have qualified. ENTRIES CLOSE on Wednesday 16th March so you will need to be quick and get your entries in fast.

Saturday Evening will see the return of the popular AREA KNOCKOUT CHALLENGE. This is a World Cup type of knockout competition. Each area must choose a representative to take part in this competition. Ask your Area Organiser about this as it is their choice how the area choose their representative. Only the best will do!

We ask for ALL competitors to wear SMART MARATHON GEAR as a film for TV & DVD is being made during the weekend, so no muddy coats just smart marathon colours please.

If you are not driving at Keysoe this tme why not come and enjoy the weekend and watch the climax of this winter season sport of Indoor Driving. There will only be a small charge to spectate on Saturday evening, the rest of the weekend is FREE!!! We look forward to seeing everyone and a great weekend.

(2011-01-20-21-08-42.txt)
Small Ponies & Other Classes
SMALL PONIES & OTHER CLASSES

You MUST inform the Office which class you intend to qualify for.

This can be either Small Pony OR any other class. Whichever you choose will be your primary class.

If this information is not submitted to the Office then the class that you compete in within your area will be the class that you are trying to qualify for.

Therefore a pony competing in Novice/Openor multiple classes, the pony will be taken as part of that class unless I know that you compete as a Small Pony.

A single pony can be part of pair or team.

A pony may be driven by two people.

Office email: rita@ihdt.co.uk

(2010-12-18-14-39-25.txt)

MERRY CHRISTMAS AND A FANTASTIC 2011

CHRISTMAS COMES BUT ONCE A YEAR, (Thankfully) and now the Winter Season is almost at the half way point. The Points League is begining to take shape.

Check your Points to see how you are doing in your area. These can be found via the Results page. The Points in ( ) are your actual total. The worse score is deducted so if you have done three events your top two scores count. If you miss an event then that is taken as your worse score.

We must know your status: Junior - veteran - small pony - multipes - pair - tandem - team etc. If it is not stated on the Points Table PLEASE email rita@ihdt.co.uk so that I can put it on the Points table or you may lose out in the qualifying in your class.


NEW AREA - JERSEY

JERSEY NOW HAVE QUALIFYING EVENTS.
Go to the events page for all details - dates-enter online,etc.

Support is needed for these events to take off. Jersey finals for the Carriagehouse Insurance British Championship to be held in March.

(2010-12-12-18-18-39.txt)
Free Entry Prize Draw Winner.
FREE ENTRY PRIZE DRAW WINNER.

The winner of the Membership draw is Jo HODGES from Edgerley.

Jo.
Your Free Entry Voucher for Four Qualifiers will be on your mat very soon. Good Luck for the coming season. Hope to see you at the Championship.


(2010-09-16-11-36-10.txt)
*** Thames Valley Area - Change Of Dates ***
*** THAMES VALLEY AREA - CHANGE OF DATES ***

Due to BCA the dates have been changed from Saturday to Sunday for the two following events.
30 October is now 31st October.
15 January is now 16th January.
We are sorry about this but beyond our control. All other dates and information remain as stated.

(2010-09-06-11-47-32.txt)
2010-11 Season Information Here Now ...
2010-11 Season information here now
Our biggest season ever - 20 regions with 112 events....
Paces and precision test for 2010-11 here
2010-11 yearbook
See events page for up to minute detail.




(2010-08-09-18-00-00.txt)
Older News 2009-10
Older news 2009-10
2010 Knockout/world cup results
(2010-08-09-17-00-00.txt)
More Info On The Championships 2010
More info on the championships 2010
Provisional timetable and detail.
Area knockout- and special guest Saturday night.
See events page for up to minute detail. (2010-03-29-20-00-00.txt)

Keysoe finals P & P tests here!

(2010-03-25-20-00-00.txt)
Carriagehouse Insurance British Ihdt Championship.
CARRIAGEHOUSE INSURANCE BRITISH IHDT CHAMPIONSHIP.

IMPORTANT.
All members that qualify will receive schedule and entry form in the post.
CLOSING DATE: Wednesday 24th March.
ENTRY FEE: £60 All classes EXCEPT the JUNIOR classes = £50.

Competitors who qualify on the last weekend of 20-21st March MUST notify the Office by email(perferred) or phone as soon as possible after the event as time is limited.

ALL classes will drive the OPEN TEST EXCEPT for both NOVICE and all JUNIOR classes.
The test with diagrams are available on the Forum.

SATURDAY EVENING AREA KNOCKOUT CHALLENGE.

Come and watch and join in the excitment of watching the best from all over the country pit their experience and driving skills against each other to take the Area Knockout Challenge home to their area.

Tickets will be at the door. Admission is just £5 per person. ALL the proceeds of the evening will go towards the GB Team for the Young Drivers World Championship in Hungary during the summer. A worthy cause to show the world that we have some of the best young drivers around. The Juniors classes are all qualifiers for the Team, so watch them go to gain a place to represent Gt Britain.

(2010-03-10-15-10-42.txt)
Important Qualification Details.
IMPORTANT QUALIFICATION DETAILS.

With the British IHDT Championship drawing near and many areas have some very close classes, qualification will be tight this year. ONLY THE BEST will qualify for the Championship, this includes Invitation classes.There could be 176 competitors qualifying this year.

PREVIOUS CHAMPIONS
Please take note of the Rules below.

JUNIORS - If you recieve an Invitation to compete you must enter your date of birth, if this information is with held you may be put in the wrong class!

SMALL PONY drivers - you must state single or pair on the entry form.

All COMPETITORS that qualify will be sent a schedule from the office. Schedules will not be available from your area organiser.

RULES
10.9 All the previous season's National Indoor Champions & the Reserve Supreme Champion have the right to defend their titles and do not have to re-qualify provided they compete at 50% of the events in their one nominated AREA & CLASS in the current season.

10.10 Past National Supreme Champions are qualified for all future National Indoor Championship Finals provided they compete at 50% of the events in their one nominated AREA & CLASS in the current season. They may compete in classes other than those of their Championship win.

10.11 IHDT UK, as the organisers of the Championship Finals reserve the right to issue invitations to further competitors as they see fit.

(2010-02-03-21-01-05.txt)
New Easton Event 14 February
NEW EASTON Event 14 February

Please note details of this event can be found on the Events page under NORWICH.

(2010-01-16-11-19-47.txt)
New Event.. Easton College.
NEW EVENT.. EASTON COLLEGE.

14 FEBRUARY 2010.

After a successful trial event earlier in the season, another date has been made. Thanks to Elizabeth Tyas for organising this new event. See event listings for entry details.

(2010-01-12-11-59-01.txt)
Flemish Farm Event Moved From Feb 28th To Feb 7th
Flemish Farm event moved from Feb 28th to Feb 7th
Thames Valley area - this is to minimise date clashes. (2009-12-09-09-47-29.txt)
...


Christmas Newsletter here!

(2009-12-07-17-41-25.txt)
New Comers To Indoor Events.
NEW COMERS TO INDOOR EVENTS.

In accordance with the BHDTA Rules
ALL novice/beginner/new drivers MUST have been assessed by a qualifified Instructor OR a Open Competitor of at least five years experience. Any competitor unknown to the Organiser of the event entered must produce a certificate stating compentancy and signed by one of the above. OR the Event Organiser may arrange a assessment to be carried out at the venue prior to the event at the competitors expense.

(2009-11-24-15-39-06.txt)
New Venue And Event For Yorkshire
NEW VENUE AND EVENT FOR YORKSHIRE

A new venue has been found and booked by Yorkshire Organiser, James Binns.

There will be an Qualifying Event at Askham Bryan College near York on 3rd January 2010. Competitors points gained at this event will be awarded to their nominated area. Competitors must inform Rita (rita@ihdt.co.uk) of which area their points from this event to be allocated to.

Please contact James or Sara on 01636 821840 for details and entries.

Dates have already been set aside for next season 2010/11 if this event draws enough interest.

(2009-11-24-15-32-38.txt)
Four In Hand (team) Qualification.
FOUR IN HAND (TEAM) QUALIFICATION.

To qualify for the British Championship with a team of four ponies or horses.
Competitors must compete at an Indoor event, at least TWICE during the current season in the SAME AREA.

(2009-11-15-14-50-45.txt)
Ponyandcarriage.co.uk Sponsor Junior ...
PONYANDCARRIAGE.CO.UK sponsor Junior and Novice Championships 2009 - 2010

It is with great pleasure that we announce PonyandCarriage.co.uk are to present a new set of TEDEX harness (or a voucher to be used against a purchase)to the winners of each of the three age sections in the JUNIOR CHAMPIONSHIP and to the winners of both horse and pony classes of the NOVICE CHAMPIONSHIP.

Keep an eye out for more details of Pony and Carriage Products at the events or visit www.ponyandcarriage.co.uk.

(2009-11-02-15-15-01.txt)
New Venue/date For South West
New venue/date for South West

Future South West region events will be at Stretcholt Farm (Stretcholt Bridgewater TA6 4SR).

Please see the updated Events page. (2009-10-28-16-58-49.txt)
More On Thames Valley Events
MORE ON THAMES VALLEY EVENTS

For the first event at BCA you may either enter on line or phone Judy Broom on 01844 208 034, during the evenings and pay the entry money on the day of the event.

This applies to the qualifying event at BCA on November 1st ONLY.
All other events - Entry form and entry fee to Judy as per Events page.

(2009-10-13-20-22-50.txt)
Thames Valley Events Are On!
THAMES VALLEY EVENTS ARE ON!

There are now FIVE QUALIFYING EVENTS.

The first event will be on 1 November at BCA. The events page will shortly be updated with dates - venues and who to send your entries to. Many thanks to Dilys Gordon and Julian Burleton in securing the venues and dates.

(2009-10-13-15-53-39.txt)
Horse Tax
HORSE TAX
ANOTHER GOVERMENT PLOY TO GET EASY MONEY
OR WILL IT REALLY HELP EQUINE WELFARE & PREVENT EQUINE DISEASE?

The Government has unveiled plans to place a tax on all horse owners, as part of proposals that would create a new layer of Government bureaucracy to deal with managing and preventing animal diseases.

Rethink the Horse Tax is the campaign for a fair approach to improving horse health and welfare in the UK.

Find out what you can do - visit the new website: www.rethinkthehorsetax.org

Help yourself and every other horse owner by signing the petition.

(2009-10-04-11-33-08.txt)
New Look For Ihdt Web Site
New look for IHDT web site
We have updated the appearance and navigation of the site - we hope this makes it easier for you to find the way round... (2009-09-30-11-55-59.txt)

2009 - 2010 NEW SEASON.

With the BHDTA National Championship at Windsor next weekend heralds the forthcoming Indoor Winter season.

Dick Carey, Chairman & inventor of Indoor HDT will be pleased to welcome you at the Hospitality Bus near the main arena at the Windsor Championships. Coffee, cake, biscuits, etc, will be on offer along with a natter plus you may rejoin/join IHDT UK, collect the new Yearbook of Events and entry forms for the coming season, only available to fully paid up members for the new season.

Membership forms are being sent out now to all those members who have not yet rejoined for this coming winter season of indoor qualifiers for the CARRIAGEHOUSE INSURANCE BRITISH IHDT CHAMPIONSHIP to be held at The College EC, near Bedford, the weekend after Easter 2010.

(2009-09-05-14-15-57.txt)
Indoor Past Champions Contest Int

INDOOR PAST CHAMPIONS CONTEST INTERNATIONAL

As hosts to the International Team Challenge, Indoor Horse Driving Trials UK have a team of Past Champions. All our drivers are well known Indoor competitors and are bound to make the competition very interesting - exciting and furious. We wish them very good luck.

The Team consists of:
Katie Eyres (Pair) Four times Supreme Champion.
Phillipa Howe (Single) Twice Supremem Champion
Ben Edmed (Pair) Pony Team Champion
Barry Marshall (Singe) Tandem Champion

Our thanks go to Sarah Owlett and Dick Carey for loaning their ponies for this competion.

All of the Team are competing over the weekend. Katie in the Pony Pair - Phillipa in Open Pony - Ben in Tandem and Barry will be on the backstep for wife Leonie Marshall. All these people have been great supporters of Indoor HDT ever since it first started way back in 1997. Please give them all the support they deserve.

(2009-03-29-11-33-19.txt)
Championship At Keysoe
CHAMPIONSHIP AT KEYSOE


Below a LIST of Fridays P&P CLASS start times.
Individual times will be available when competitors info packs are collected from the office between 4 & 7pm on THURSDAY 2 April.

Friday - ALL NON-OPEN classes (including Intermediate horse & pony, Small pony & Veteran classes)to drive the cones directly after P&P.

Saturday will see all NON-OPEN classes drive obstacles 1 & 2 twice and then drive the same obstacles again as 3 & 4. Awards for each class will be presented directly after the class has finished.
All OPEN classes will drive the Cones during the day, times of class will be in the info pack.

Saturday evening at 7pm will see the INTERNATIONAL TEAM CHALLENGE as organised by James Broome.
Five teams, consisting of four drivers, will drive a World Cup type course of Obstacles and Cones. Each member of each team will have a warm up round then two more rounds against the clock. These will be fast and furious and very exciting to watch.

Sunday is obstacles for all Open Classes, who will drive obstacles 1 & 2 in the morning. The obstacles will be rebuilt as obstacles 3 & 4 which will be driven in the afternoon. The Supreme Championship is expected to be awarded between 4 & 5pm.

The gallery holds three hundred spectators. There will be NO STANDING just inside the doors or at the arena entrance, as this is a major safety risk and restricts the entrance in the case of emergency.

Friday PROVISIONAL Class Start Times (these are subject to change but the class running order will not):
ARENA 1
VETERANS.............................. 08.30
PONY TANDEM........................... 09.30
OPEN HORSE............................ 10.15
INTERMEDIATE HORSE/PONY......... 11.45
OPEN PONY................................. 13.00
PONY PAIR........................ .......... 15.20
HORSE PAIR................................ 16.15
PONY TEAM................................. 16.30

ARENA 2
SMALL PONY.................................. 08.30
NOVICE HORSE.............................. 10.05
SENIOR YOUNG DRIVER................... 11.30
YOUNG DRIVER................................ 12.45
INTERMEDIATE YOUNG DRIVER....... 13.10
NOVICE PONY............................... 14.00

GOOD LUCK TO ALL COMPETITORS
HAVE A GREAT WEEKEND BUT REMEMBER THE THERMALS!!

(2009-03-28-11-35-31.txt)
Reduced Championship Entry Fee

REDUCED CHAMPIONSHIP ENTRY FEE

In a bid to help reduce Championship costs for the competitor we have slashed £5 off of last years entry fee.
To help qualifiers with their event budget the entry fees are as follows: ALL Junior classes = £50 ALL other classes = £60

It is only through the continuing generous sponsorship of Carriagehouse Insurance and projected increase in competitors that we can do this. We would like to reduce it more but with the increase of expenses for the Championship are unable to do so. Perhaps next year.....

(2009-02-04-10-06-38.txt)
Championship At Keysoe Update
CHAMPIONSHIP AT KEYSOE UPDATE

SATURDAY... CONES FOR ALL OPEN CLASSES plus OBSTACLES FOR ALL NON-OPEN CLASSES.

(2009-01-22-15-16-18.txt)
Carriagehouse Insurance
CARRIAGEHOUSE INSURANCE
BRITISH INDOOR HDT CHAMPIONSHIP 2008 – 2009
The College EC, Keysoe, Bedfordshire.

To help those competitors who may qualify there is below a VERY PROVISIONAL schedule of the event.
It impossible to be more specific with times as numbers are unknown at this time.
This schedule may change if weather & ground conditions are good, allowing for the use of a grass arena for Junior classes, which could mean a later start or earlier finish.

FRIDAY 3 APRIL. Arena's 1 & 2 8.30am
P&P for ALL Classes
Outdoor Arena....Cones for ALL non-open classes.
AM............Juniors....ALL Horses....Veterans
MID-DAY.......Small Ponies
PM............Juniors....ALL Ponies.

SATURDAY 4 APRIL

Cones for ALL Open classes
Evening - International

SUNDAY 5 April
Obstacles for ALL Open classes.
Presentation of Class & Championship Awards.

Further details when available

ALL those who qualify will be sent a schedule and entry form by the IHDT Office.

(2009-01-21-20-56-51.txt)
Entry Restrictions.
ENTRY RESTRICTIONS.

Many areas are now finding there are just too many competitors to compete in one day, also the limitations of the horsebox park limit the number of Boxes & Trailers that can be safely parked.

Therefore the number of entries will be limited. A waiting list may be complied.

Online entry will be turned off when entries are full.

(2008-12-19-11-29-15.txt)
Entries Up.
ENTRIES UP.

BROCKHAM HARNESS CLUB, who organise the SOUTH have broken all entry records this season.
For their next event at Merristwood on 14th December they have a mere 51 entries.

With this number of competitors they really will need the co-operation of all competitors to get everyone through the event.

Well done to Dick Lane and his committee for making the South a very successful area.


(2008-12-09-11-10-40.txt)
*****indoor Sports Driving International*****
*****Indoor Sports Driving International*****

A brilliant idea from James Broome

Calling all Drivers with a thirst for Speed and Excitement!

YOUR COUNTRY NEEDS YOU!

This year for the first time, The Indoor Horse Trials Team will host an International showcase event based on the rules from the Four-In-Hand World Cup competitions. In addition to the Home Nations of England, Ireland, Scotland and Wales invitations will be sent to the European nations in the hope of offering a truly World Class spectacle. The event will be running alongside the well established National Indoor Finals held at The College Equestrian Centre at Keysoe, taking place on Friday 3rd – Sunday 5th April 2009.

The original concept was to provide a World Class showcase for Indoor Sports Driving and an opportunity for indoor drivers to represent their countries. James Broome explained, "It's a fantastic chance for the best drivers from each Nation to battle it out. The level of competition really will be something special."

Two selection trials will be run in England, Scotland and Wales to determine the teams. The Irish Team may be selected in another way. The trials will be run under the same rules as the International Event, except of course, that it will be an individual event rather than a team competition. There will be two classes at each Trial, Singles and Pairs. The winners of each of these classes at each Trial will make up the National Teams.

The Team Managers for each of the Home Nations are as follows:
England Barbara Nadin equifor@btconnect.com
Ireland Christine Legate-Baggs Christine.Legate-Baggs@awp.nhs.uk
Scotland Amanda Saville amanda@chariots.org.uk
Wales James Broome james@cricklands.com
Team Managers are responsible for ensuring that selection trials are run in each country, and ultimately for putting the National team forward. So that team managers are able to gauge the level of interest and the geographical spread of those interested, drivers are invited to send a non-committing email to their Team Manager, with their home address.
For more information, please contact your Team Managers by email.

Proposed Plan
Principle
The overall aim is to provide a showcase for the Indoor Sports Driving Sport and an opportunity for indoor drivers to represent their country at an International Event.

Rules
The rules will be based on the Indoor World Cup series for Horse Four-In- Hands. Two obstacles will be set out, together with cones and possibly a bridge. Drivers will be timed from the start to the finish, so even the cones are driven as fast as possible. Knockdowns will count as a FIVE second penalty.

Each participating country will put forward a team with two pairs drivers and two single drivers. Drivers may only drive one turnout in each team, and ponies may only be driven as part of one turnout in each team. The animals may be horses or ponies. They will all compete on equal footing.

There will be three rounds, with the first driver from each team competing first, followed by the second driver in each team etc. The first round will be a warm up, and will be used to determine the order for the next two rounds. The rounds will be timed and knockdown penalties calculated after each driver completes their round. Each team is allowed to drop one of its scores in each round, so that the best three of the four drivers' scores will count towards that country's overall score.

The winning team will be decided by combining the team scores from the 2nd and 3rd rounds.

(2008-11-06-11-55-44.txt)
South Wales
SOUTH WALES

Please make your cheques payable to Rowena Moyse.

(2008-10-24-21-50-45.txt)
*********join Or Enter Online Now Available***********
*********JOIN OR ENTER ONLINE NOW AVAILABLE***********

JUST GO TO THE EVENTS PAGE OR FOLLOW THE LINK ON THE HOME PAGE.

(2008-10-14-16-54-51.txt)
Small Single Pony Provisional Rules ...
SMALL SINGLE PONY PROVISIONAL RULES which may be revised.

(1) A Small Pony must not exceed 11 hands (11 hands and under). Any pony that appears to be over this height may be measured, (if height certificate not available) if over 11 hands will be moved to the appropriate class for the driver.

(2) A Bennington Fun Bug/Hillam Twino may be used for a small pony but it must be 125cm and with fixed axles. Please take into consideration the surface of the arena when entering a VERY small pony with this type of vehicle.

These are provisional rules and may be changed at any time. A Small pony class will ONLY be held at the Championship at Keysoe. Small ponies may compete at any qualifier without a backstepper but a competent person must be at the arena entrance to asist if required.

(2008-10-08-22-53-34.txt)
South Wales Area*****************
SOUTH WALES AREA*****************
Please make your entry cheques payable to ROWENA MOYSE and not as per Yearbook and previous entry.

(2008-10-08-20-01-32.txt)
*****new Area - South Wales*****
*****NEW AREA - SOUTH WALES*****

At Pencoed College, Bridgend.

DATES.
Sun - 26 October
Sun - 28 December
Sat - 31 January
Sat - 28 February
Sun - 22 March

Entry fee, all classes. £25
Cheques made payable to: SWHDTG

Entries to: Rowena Moyse. Llwyn Mawr Farm Gowerton Swansea. SA4 3RB Tel: 01792 874299

(2008-10-02-11-13-52.txt)
Revised!!!revised.
REVISED!!!REVISED.
NOVICE - INTERMEDIATE - OPEN COMPETITOR STATUS

To save any further confusion over who is in what class, a list has been complied from the results of the last two Championship results. UNLESS any NOVICE competitor has competed in a BHDTA National Qualifier when they will be deemed to be of Intermediate status.

Definition of competitor status following the results of the last two season Championship results. (Rules: 2.4.7)

The following competitors remain as Novice

Linda Twitchen
Lindsey Doran
Stephen Hoyle
Dave Smith
Peter Edwards
Lucinda Southern
Emily Green
Mandy Pool
Caron Knox
Elanor Smith
Carl Warilow
Duncan Seth-Smith
Cheryl Hurle
Carolyn Fraizer
Christine Jackson
Amy Last
Patricia Caddy
Becky Pflanz
David Whitfield
Jim Hailstone
Liza Phillips
Sue Hargreaves
Mark Porterfield

The following competitors have moved up to Intermediate

Colin Wheeler
Jamie Weeks
Richards Beech
Helen Bridges
Tamara Hughes
Beverley Troutt
Linda Hill
Cathy Gilbert
Katrina Smith
Wendy Wyatt
Tony Green
Eddie Alder
Ashleigh Jones
Deirdre Luff
Janet Doe
Roger Campbell
Chantelle Brown
Wendy Peckham
Ann Tebbs
Dilys Gordon
Janice Parker
Helen Abbott

The following competitors have moved up to Open

Louisa Russell
Ann Davey
Diana Irwin
Christine Buckland


(2008-09-30-12-16-11.txt)
Novice - Intermediate Competitor Status
NOVICE - INTERMEDIATE COMPETITOR STATUS

To save any further confusion over who is in what class, a list has been complied from the results of the last two Championship results. UNLESS any NOVICE competitor has competed in a BHDTA Nationl Qualifier when they will be deemed to be of Intermediate status.

NOVICE
Linda Twitchen
Lindsey Doran
Lucinda Beverley
Stephen Hoyle
Dilys Gordon
Peter Edwards
Lucinda Southern
Emily Green
Mandy Pool
Elanor Smith
Carl Warilow
Duncan Seth-Smith
Cheryl Hurle
Carolyn Fraizer
Christine Jackson
Amy Last
Patricia Caddy
Becky Pflanz
David Whitfield
Jim Hailstone
Liza Phillips
Sue Hargreaves
Helen Abbott
Mark Porterfield


INTERMEDIATE
Colin Wheeler
Louisa Russell
Jamie Weeks
Richards Beech
Ann Davcey
Helen Bridges
Tamara Hughes
Beverley Troutt
Linda Hill
Cathy Gilbert
Katrina Smith
Wendy Wyatt
Tony Green
Eddie Alder
Ashleigh Jones
Deirdre Luff
Janet Doe
Christine Buckland
Roger Campbell
Chantelle Brown
Wendy Peckham


ANY COMPETITOR who has competed with any type of MULTIPLE is considered to be an OPEN DRIVER.

(2008-09-28-16-10-23.txt)
To Save Any Confussion With Reference To P&p Test 6
TO SAVE ANY CONFUSSION with reference to P&P TEST 6

PLEASE NOTE: MOVEMENT 6 - X HALT.

HALT WITH FRONT AXLE ON X NOT THE NOSE.

(2008-09-27-21-50-43.txt)
Need Help With Your Driving?
NEED HELP WITH YOUR DRIVING?

Everyone needs some help and tuition from time to time. There are loads of people out there just waiting for you to ring them OR you could book into Training days arranged by you area organisers AND have an enjoyable day with other indoor competitors, who are always such happy people, even when things have gone pearshaped!.

East Anglia have often have Training days at Wix EC.
DATES: Saturdays, from 2pm 25 October - 8 November - 22 November - 6 December - 20 December - available 10 am-4 pm

Midlands area have a Training day on 26th October at Moreton Morrell.

South area have a Training day at Merrist Wood, also on 26th October.

Trainers include: Di Hayes - David Matthews - Dick Lane - Sarah Garnett - Barry Capstick - Mike Daniell and more.

Take advantage of these training days, improve your driving and make your horse happy.

Contact your Area Organiser for details of Training days in your area or check out the Forum for further dates and venues.


(2008-09-25-12-04-02.txt)
The Season Is About To Start - Get ...
THE SEASON IS ABOUT TO START - GET YOUR ENTRIES IN EARLY AND BE SURE OF A PLACE.

IF FOR ANY REASON YOU CAN NOT COMPETE BUT HAVE ENTERED PLEASE REMEMBER TO INFORM THE EVENT SECRETARY THAT YOU ARE NOT COMPETING.

Many events run with large numbers of competitors. IF you enter late be prepared for your entry to be returned or to pay EXTRA for your late entry.

(2008-09-18-21-05-37.txt)
More Changes To Dates And Venues.
MORE CHANGES TO DATES AND VENUES.

DEVON & CORNWALL
Please note change of dates for Duchy College.
4th October is now SUNDAY 5th - 8 March is now SATURDAY 21st.

MIDLANDS
To verify the following details as there appears to be some misunderstanding about these dates.
SUNDAY 12th October is a qualifying event - with 26th October as a training day.

SOUTH EAST
There is an additional event at a new venue on Sunday 7th December at Hastings. Limited number of entries, on a first come basis, due to limited parking. Details will be available soon.

(2008-09-16-11-46-58.txt)
There As Been A Number Of Changes To The Yearbook
THERE AS BEEN A NUMBER OF CHANGES TO THE YEARBOOK

Please alter your dates as follows:

NOTTS & LINCS - Event on Sunday 7 December is now SATURDAY 6th due to double booking of school

MIDLANDS: DELETE event on 12 October.

NORFOLK: CHANGE OF TELEPHONE No. Please change to: 01945 450252.

Please check this page often as ALL changes will be stated here as well as on the forum.

(2008-09-10-20-00-24.txt)
Notts & Lincs Date Change
NOTTS & LINCS DATE CHANGE

Please note change of date for Laughton Mamor. 7 December is now SATURDAY 6th DECEMBER 2008

(2008-09-08-21-02-16.txt)
Going To The Bhdta National C


Going to the BHDTA NATIONAL CHAMPIONSHIP at Windsor?

You may rejoin and get all the latest information at the IHDT stand which hopefully will be situated by the main arena. Once again IHDT have sponsored the NOVICE PONY class at these Championships.

SUMMER SEASON ALMOST OVER
HERE COMES THE NEW WINTER SEASON OF INDOOR DRIVING.

Membership renewals will soon be on the way to those who have not so far, rejoined this year. Full details of events are available on this site via the links on the home page, including test diagram.

Sadly Sally Edwards decided to retire from organising Midland & Thames Valley areas after some 7 or 8 seasons. Sally has done a great job in promoting our Indoor sport. Grateful thanks to Sally. Also thanks must go to Jo Phelan & Barbara McLaclan who have taken on the Midlands area, and to Judy Broom for rescuing Thames Valley area. The Notts & Lincs plus Yorkshire areas have a new joint organiser in James Binns who has taken on the entries in both of these areas.Michael Wall has retired from Wales & Glos area after several years, without Michaels input this area might not have continued, Many Thanks Michael for all you support over the years. Thanks must go to James Broom who has taken on this area, with the new events venue at his home.

New areas have been established in Cheshire thanks to Loiuse Hodgson and Linda Warf. Also The Isle of Wight are staging events for the first time this season. Julie Hoskyns is organising fun and entertainment over both days of the events, for those who travel over to the island for these events. Please try to support these new areas.

THE BRITISH IHDT CHAMPIONSHIP sponsored for the fourth season by CARRIAGEHOUSE INSURANCE

will be held, once again at The College EC, Keysoe, first weekend in APRIL. Due to the number of classes & competitors, the Championship will now be held over two and a half days, starting early afternoon on Friday 3rd April and continuing through Saturday 4th and Sunday 5th. Full details of these Championships will be sent to all who qualify.

GOOD LUCK to all competitors for the coming season.

(2008-09-02-12-49-45.txt)
Normanhurst Horse Driving Trials - 23 - 24 August 2008
NORMANHURST HORSE DRIVING TRIALS - 23 - 24 AUGUST 2008
Catsfield, near Battle, Sussex.

This is a National qualifying event for the National Championship, running alongside is the

-------------------------- CLUB TWO DAY EVENT --------------------------

This year we are introducing a class for single drivers (horse or pony) 18 - 25 years old, plus Junior 14 but under 18 years of age.

Small ponies have a class (11.2hh) Sec E only or can compete in other classes.

Classes for just Dressage and Cones or Dressage Cones & Sec E, plus classes for Novice, Open, and multiples.

It is a good venue with good dressage arenas, (Novice Indoor test 2008 for all classes) a good marathon course with six sturdy (indoor type) obstacles.

This is a good fun event run by the Indoor Team, why not come and join in the fun.

Not able to compete? Thought about being at the event as a STEWARD? We need lots of Stewards, can you help please?

Just email: rita@ihdt.co.uk for full schedule and details or to say you can help.

(2008-06-06-12-03-17.txt)


CARRIAGEHOUSE INSURANCE IS SPONSORING THE INDOOR HDT CHAMPIONSHIP 2008 - 2009. THE FIFTH YEAR OF SPONSORING OUR SPORT. Contact Carriagehouse for all your insurance needs to show your appreciation of their continued sponsorship

Phillipa Howe, daughter of Bronze Medalist Sara Howe, wins the Supreme Championship for the second time with Priceless at Keysoe.

The whole Championship provided excitement in all classes. Not least, due to far more competitors than before, some classes drove Obstacles 1 & 2 in the outside arena whilst Cones were being driven in the opposite corner. The weather was kind on Saturday but Sunday was not good and increased the depth of mud that could not be avoided.

The Junior classes were large, Grace, daughter of Chris Smith won the very young drivers, Michael Hodgson took the Intermediate Juniors very comfortably from Claire Campbell and Amber O Neil. Senior Junior, Mark Bell just ahead of Roseanna Walter-Symons took the Junior Championship.

Tamara Hughes took the Novice Pony Championship from Bev Troutt by just 4 points. Roger Campbell was well ahead of new driver this season, Chantelle Brown in the Novice horse.

David Matthews Jnr easily took the Open Horse from Frances Collings by some 23 points after a very good start in P&P. Obstacle times in Open Horse were as fast as those in Open Pony!! some feat indoors for some big horses.

Anne Davey (outdoor Novice Champion last season) snatched the Intermediate Pony Title from Louisa Russell. Diana Irwin and Christine Buckland battled out the Intermediate horse with Diana taking the Championship with faster obstacle times.

The Pair class was narrowly won by Katie Eyres, four times Supreme Champion with her grey pony Trog, pushed Amanda Nesbit (Saville) into second place, Joanna Beazley-Richards was highest placed horse pair.

Amanda Wells took the Tandem Championship after a great deal of well practised knitting in the obstacles from Robin Hyde-Chambers.

Another great tussle that had been going on all season in the South East continued at Keysoe, this time between Sara Howe and Ben Edmed, both driving teams of Chestnut Welsh ponies. Ben came through after Sara had the misfortune to have a trace come off in the cones. Both turned in some good obstacle times.

Battle royal between the Veterans Barbara Nadin and Di Hayes. Barbara driving her pony mare India, just pipped Di, who was driving Matador, a big horse of all but 17hands by 0.73, the closest for the whole Championship.

Then there was the Open Pony class. A real needle match between Phillipa Howe, Anna Graystone, Ollie Dernie, Sadie Butcher and Amanda Nesbit. Phillipa and Anna both did great P&P tests but Anna was slower in the obstacles and finished fifth in this battle.Phillipa eventually won the class from Ollie followed by Amanda and Sadie just 0.66 apart.

The Carriagehouse Insurance Best P&P Shield went to Junior Katie Bell who completed an excellant test with a score of just 15.8.

The next Championship final will again be at College EC over 3rd - 5th APRIL 2009. To accommadate the increasing numbers of qualifiers the event will be held over at least two and a half days, starting on the Friday around early afternoon. Hopefully this will enable all sections of P&P and Obstacles to be run Indoors.


NEW AREAS FOR 2008 - 2009

Two new areas are being set up to cover the Isle of Wight and Cheshire.

Keep looking during the Summer for more details of dates and venues.

(2008-04-07-16-54-35.txt)
Brighton Horse Driving Trials Club Event
BRIGHTON HORSE DRIVING TRIALS CLUB EVENT

THERE WILL BE A TWO DAY CLUB EVENT AT STANMER PARK, BRIGHTON 3 - 4 MAY 2008.
SCHEDULES WILL BE AVAILABLE VERY SOON.

EMAIL: rita@ihdt.co.uk for schedule.

(2008-03-22-13-30-31.txt)