..indoor driving - for all
...for small ponies
..indoor driving - for all
...for bigger horses
..for all ages and abilities
youngsters
..for teams
any size
..an accessible sport

..for tandems
if it's too easy...
..for speed
obstacles...
..for fun
all the family...
About the sport
The grace of Precision and Paces, the accuracy through the cones, the speed and thrills of the obstacles.

Based on horse driving trials, this is a full event in a few hours in the comfort and convenience of an indoor arena.

Spectators are always welcome, and this friendly sport is the ideal way into competitive driving.
Welcome to the 2016-17 indoor driving season

Event entries are open now. Please join ICD before entering events.

Many areas now accept online entries - you can enter now.

ICD 2016-17 dates and locations are published on our Events page and Yearbook 2016-17

2016-17 Paces and Precision test is here


British Indoor Carriage Driving Championships 2016 - Keysoe
Huge thanks to all our sponsors Results here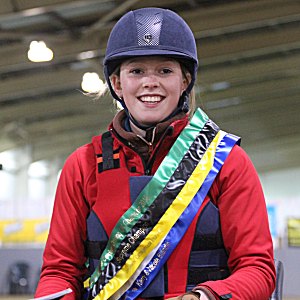 Tara Wilkinson
Supreme Champion and Open Pony Champion 2016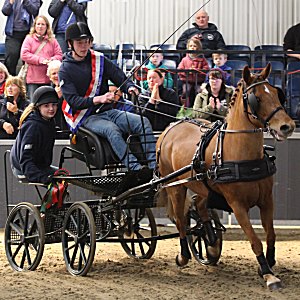 Jack Ralph
Junior Champion and Intermediate Junior Champion 2016
Latest News
The Championship Finals Provisional programme.

All times are approximate and subject to change

Friday 1st April
Precision & Pa...
Read more...
We are having a BIG Raffle with BIG prizes at the Finals at Keysoe.

Over the past few years the proceeds have gone to Cancer Research & Macmillan...
Read more...
People say
It's fun, fast and furious.

Sara Howe - International driver and trainer
I love indoor driving because each phase is a different challenge - but the obstacles are best.

Grace - aged 9
We came thinking there was a car boot sale on, but the driving was so interesting and friendly we stayed all day to watch.

At Wix - surprised visitors
find us on Facebook